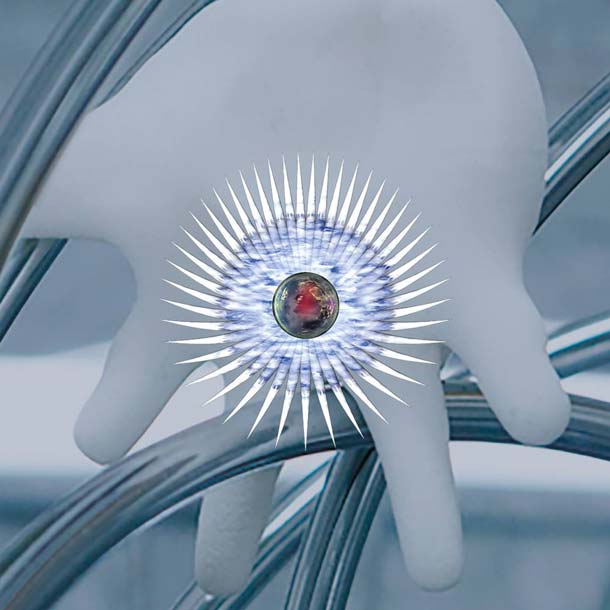 Ascolta la puntata/listen on Mixcloud.
Playlist
Alina Kalancea, The 5th Apple, The 5th Apple (Storung)
Chris Carter, Ghost Trains, Miscellany / Archival 1973 – 1977 (Mute)
Laurie Spiegel, Drums, The Expanding Universe (Unseen Worlds)
Sam Kidel, Live @ Google Data Center, Silicon Ear (Latency)
Kloot, ∑†æ, Pattern 02 (Timeless Records)
Objekt, 35, Cocoon Crush (Pan)
Selling, No Reflection, On Reflection (City Slang)
DJ EARL, Moves 2 Make, TEKLIFE VIP 2019 (TEKLIFE)
Jlin, The Abyss Of Doubt, Autobiography (Music From Wayne McGregor's Autobiography) (Planet Mu)
OKZharp & Manthe Ribane, Never Say Never, Closer Apart (Hyperdub)
TRAXMAN, In Da Air, TEKLIFE VIP 2019 (TEKLIFE)
Mira Calix, Rightclick, Utopia (Warp Records)
Sasami, Jealousy, Sasami (Domino)
Polonius, Beautiful Spelicaster (Wizard's Lightning D20), Anaxia Original Soundtrack (Artetetra)
Deadline Paranoia, Summer Of 87, Deadline Paranoia 2/3 (Ongehoord)
Jo David Meyer Lisne, Henger i luften, Henger i luften (Hubro)
Fabio Barovero, Xiborn, Eremitaggi (Felmay)
Pangea
Pangea è un continuum spazio-musicale, una serie di derive psicogeografiche musicali in costante mutazione, le cui traiettorie ed excursus vengono di volta in volta determinati dalla collocazione delle tessere del puzzle che ne compongono il percorso. A Pangea piace ricreare ambienti sonori stranianti ed inviare spedizioni di esploratori trainati da cani da slitta da un capo all'altro dell'orbe terracqueo. Pangea è suono che puoi seguire con gli occhi e per questo crede molto nelle nuove geografie. Pangea adora giocare soprattutto con le novità discografiche, poiché nella sua più intima essenza vi è un inappagabile anelito di futuro, di altrove e di inaudito, ma non disdegna incursioni e retrospezioni nei meandri più reconditi della Storia. Pangea è un programma radiofonico che va in onda in diretta ogni martedì sera, dalle 21.00 alle 22.30, sulle frequenze di
Radio Città del Capo
.