Night Shift, puntata 195 (No Sun Music)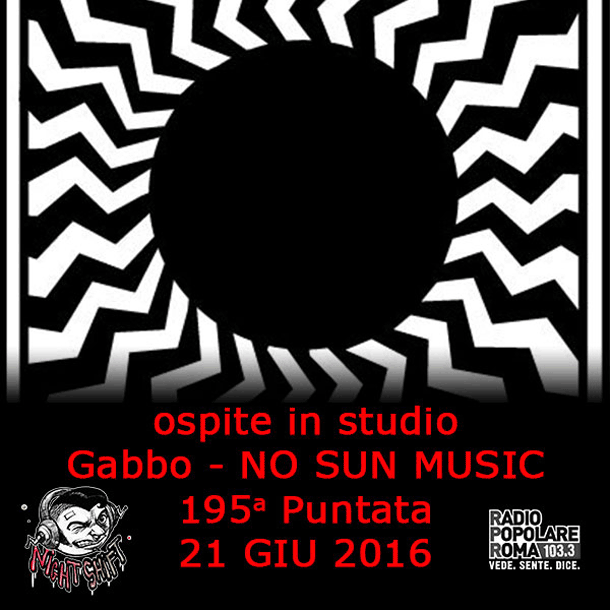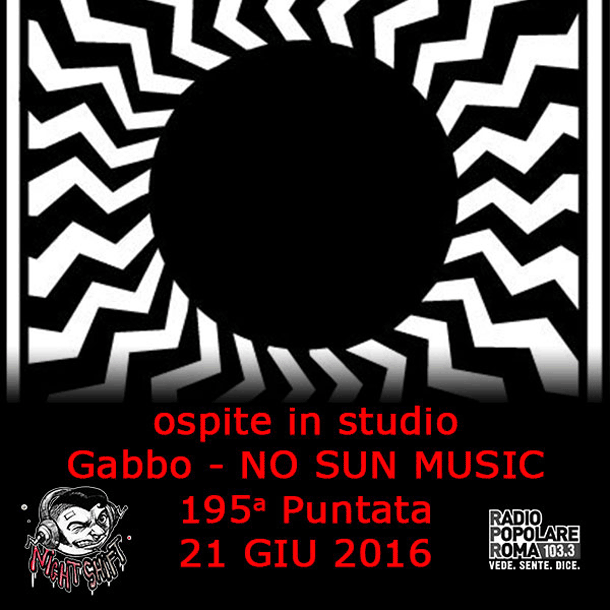 Abbiamo ascoltato un po' di metal e di hardcore in compagnia di Gabbo, con una particolare attenzione ai 10 anni di produzioni della No Sun Music, agenzia romana di booking e promozione eventi molto attiva nella scena underground romana.
Playlist
01. Stop the World – The Clash
02. I Want To Be Your Daddy – The Blues Against Youth
03. Vortex of Cows Into the Sweet Tornado – The Orange Man Theory
04. Dite – Nero Di Marte
05. Wolves of Chernobyl – Municipal Waste
06. Low Song – Zippo
07. New Blood – New Blood
08. Temple Of The Morning Star – Today Is The Day
09. The Black Line – Nerodia
10. Perennial Quest – Death
11. Breaking The Law – Plakkaggio
12. Where Greater Men Have Fallen – Primordial
13. Sa Curva De Su Tenenti – Krasura
14. The Sorrows Of Young Moroboshi – Inferno Sci-Fi Grind'n'Roll
15. Sleep Is Wrong – Sleepytime Gorilla Museum
16. Sharpening Our Blades On The Mainstream – Eyeconoclast
17. Hordalands Doedskvad 2 – Taake
18. Thurisaz Dreaming – Enslaved
19. Fellatiocrazia – Tsubo
20. Elimination Process – Enforces
21. Satanic Rites – Perturbator
Night Shift
In onda ogni martedì a partire dalle 22:30 sui 103.3 FM di Radio Popolare Roma e in streaming su
radiopopolareroma.it
.
Contenitore musicale notturno che punta alla messa in circolo delle sonorità meno diffuse nell'etere romano. Grande attenzione è rivolta alle band underground nostrane, che vengono invitate a raccontarsi proponendo la loro musica e quella delle loro origini.