L'Incubate Festival si fa in tre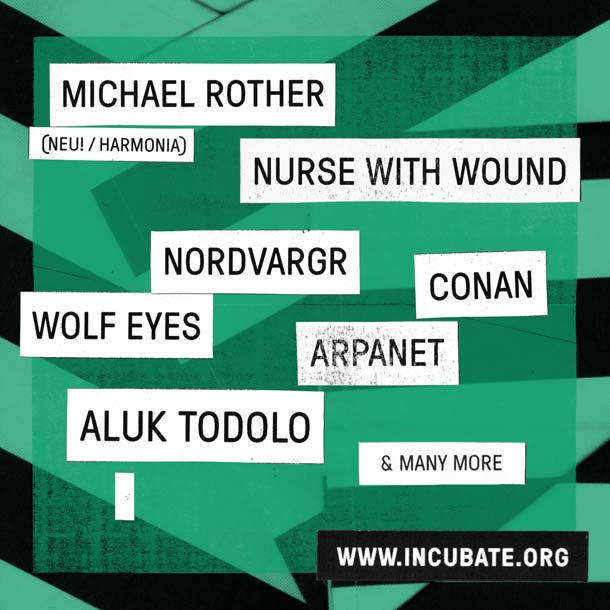 Il festival multigenere Incubate ha sempre avuto luogo a Tilburg (la stessa città del Roadburn) in settembre, ma da quest'anno ci saranno tre weekend di musica, arti visive, film e cultura: 13, 14 e 15 maggio, 8-9-10-11 settembre, 10-11 dicembre. Secondo il direttore artistico Vincent Koreman, questa nuova impostazione permetterà al festival di ingaggiare più facilmente artisti affermati e anche nuove scoperte, evitando le troppe sovrapposizioni di un'edizione unica.
Il cartellone è ormai definito. Questi i nomi di punta:
MICHAEL ROTHER (NEU!/HARMONIA)
NURSE WITH WOUND
WOLF EYES
ARPANET
NORDVARGR
ALUK TODOLO
VARG
THE RITA
PRINCE RAMA
NAKED WOLF
DIRK SERRIES
TACOCAT
CONAN
HANG THE BASTARD
MANTAR
COLIN WEBSTER / ANDREW LISLE
Line up completa qui.