Le date italiane dei Tempest (con gente da Undying, To Kill e Meatlocker)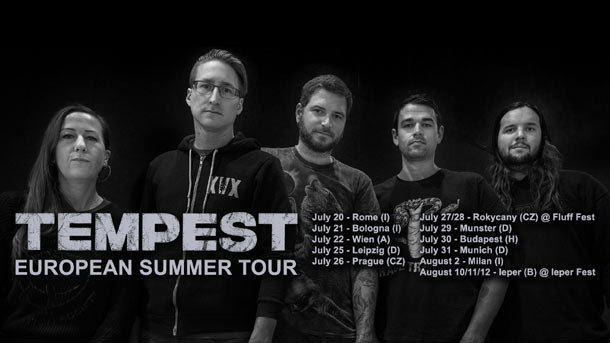 Tempest è il nome della nuova band composta da ex membri di Undying, To Kill e Meatlocker, uniti dal comune impegno per l'ambiente. Alcuni di loro si sono, infatti, incontrati grazie alla loro attività come volontari per l'organizzazione Sea Shepherd e tutti condividono la voglia di utilizzare la musica come strumento per diffondere i propri ideali in fatto di salvaguardia del Pianeta e animalismo.
L'ep di debutto verrà presentato durante un tour europeo, che tra l'altro li vedrà condividere alcune date insieme ai Comeback Kid e partecipare a Fluff Fest e Ieper Fest.
Queste le date italiane:
20/7/2018 – Trecentosessantagradi Roma
21/7/2018 – Xm24 Bologna
2/8/2018 – (con i Comeback Kid) Circolo Magnolia Segrate, Italia