KINIT HER, The Poet & The Blue Flower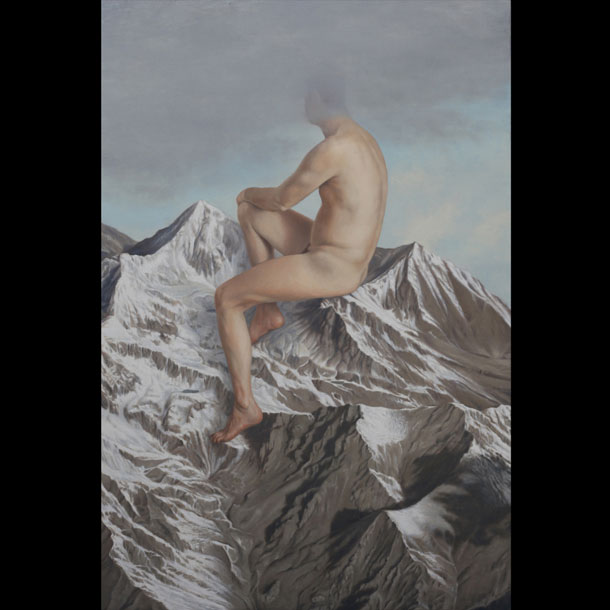 Tornano i druidi Kinit Her (già sentiti di recente in Tall Grasses And Black Ash degli Eitarnora): in vinile su Avant!, in cd su Brave Mysteries, che aveva pubblicato anche il loro Storm Of Radiance (2012).
The Poet & The Blue Flower ricerca uno stile neo-folk tinto di apocalittico – si sentono molto i Tempesta Noire – e con un certo gusto per il ritualistico. Pare sia questa la formula magica di un gruppo – attivo costantemente solo dal 2010 – che ha saputo ritagliarsi una buona fetta di pubblico con una discografia di tutto rispetto. Però, diversamente che in altri lavori (Gratitudes del 2011, ad esempio), qui i Kinit Her preferiscono soluzioni acustiche, le cui vette (forse le stesse della copertina) sono "A Dome Sorrounds". Scarso, invece, l'apporto delle altre tracce ai margini iniziali e conclusivi di ciascun lato del vinile: "Feast Of Death" e "Silence, My Song" sembrano più una maniera per abbozzare un qualche tipo di concept, ispirato forse dagli scritti di Pannwitz e Novalis, senza però concretizzarlo mai del tutto. Peccato, soprattutto dopo aver sentito il buono delle più corpose ed ispirate parti centrali come la title-track o "As Old As Day And Night Together". The Poet & The Blue Flower è un lavoro comunque discreto e se si fa parte del nutrito seguito del duo americano, il disco, assieme The Cavern Stanzas, uscito sempre quest'anno, è un acquisto almeno consigliato.
In chiusura, anziché parlare del solito mastering di James Plotkin, segnalo un'altra collaborazione, quella con Gianluca Martucci (Urna), autore dei disegni di questi due ultimi lavori.