Indierocket 2018: aggiunti We Are Scientists, Dirtmusic, Bellrays e Re-Tros
Riceviamo e pubblichiamo.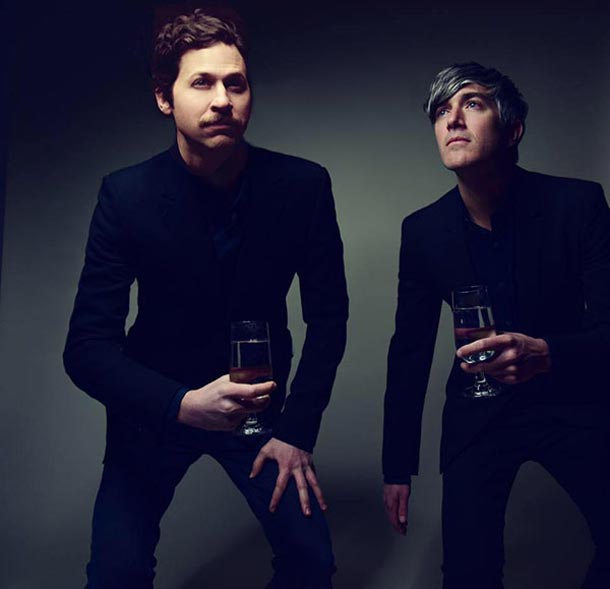 Altri quattro nomi per IRFXV18 al via il 29 giugno la quindicesima edizione del festival pescasese dedicato alla musica indipendente.
WE ARE SCIENTISTS da NewYork
DIRTMUSIC la superband dell'ex Bad Seed Hugo Race con Chris Eckman (The Walkabouts) e Murat Ertel (BaBa ZuLa)
THE BELLRAYS con li loro soul punk dalla California
Re-TROS da Pechino, rivelazione post punk sotto l'egida di Brian Eno, Depeche Mode e The xx.
IndieRocket Festival XV18
29,30 Giugno & 1 Luglio
Parco Di Cocco, Viale Pindaro – Pescara
INGRESSO LIBERO FINO ALLE 21:00
Abbonamento Sostenitore 30 €
3 Days Pass + Bags/T.shirt + Tessera Associazione
Sostieni con una donazione di 30 € l'Associazione IndieRocket, contribuisci a realizzare la XV edizione del festival.
VENERDI 29 GIUGNO:
WE ARE SCIENTISTS – RON GALLO – THE BELLRAYS –
PHOENICIAN DRIVE
more t.b.a.
SABATO 30 GIUGNO:
RIVAL CONSOLES – BENIN CITY – Re-TROs
more t.b.a.
DOMENICA 1 LUGLIO:
DIRTMUSIC – AFRICAINE 808 – DJ KATAPILA
more t.b.a.
Altri quattro ospiti provenienti da tre continenti che si vanno ad aggiungere ai già annunciati Ron Gallo, Rival Consoles fresco di release e prima firma in assoluto dell'iconica Erased Tapes Records; al trio afro dub blues Benin City, alla West African bass del duo berlinese Africaine 808, alla psichedelia a tinte mediorientali dei Phoenician Drive e al producer ghanese Dj Katapila.
Suoni da tutto il mondo e performance audio visuali inedite in tre giorni che celebrano quindici anni di avanguardie. Si aggiungono dunque il punk-pop dei newyorkesi We Are Scientists con il nuovo album "Megaplex" in uscita il 27 aprile: la band ha collezionato milioni di visualizzazioni su YouTube con i suoi video ironici, e l'ultimo singolo "One in one out" si può vedere in anteprima mondiale su NME; il post-punk elettronico con venature kraut dei cinesi Re-TROS da Pechino, band di culto in Oriente che vanta un debutto in collaborazione con Brian Eno e le aperture dei tour europei e asiatici di Depeche Mode e The XX; la super band Dirtmusic del duo Race-Eckman (il 50% Australia e l'altra metà statunitense), uscita a gennaio su Gletterbeat Records con l'ottimo "Bu Bir Ruya" in collaborazione con il musicista turco Murat Ertel dei Baba Zula, un album registrato a Instanbul tra ritmi ipnotici e atmosfere cinematiche; i californiani The BellRays, garage-soul ad alta intensità che ha conquistato anche la storica Alternative Tentacles, le chitarre di Bob Vennum e la voce pazzesca di Lisa Kekaula, che vanta collaborazioni coi Basement Jaxx e The Crystal Method.
IndieRocket Festival è organizzato dall'Assessorato alla cultura del Comune di Pescara e dall'Associazione IndieRocket, con il contributo di Regione Abruzzo e Fondazione Pescarabruzzo.