DEATH VALLEY GIRLS, Islands in The Sky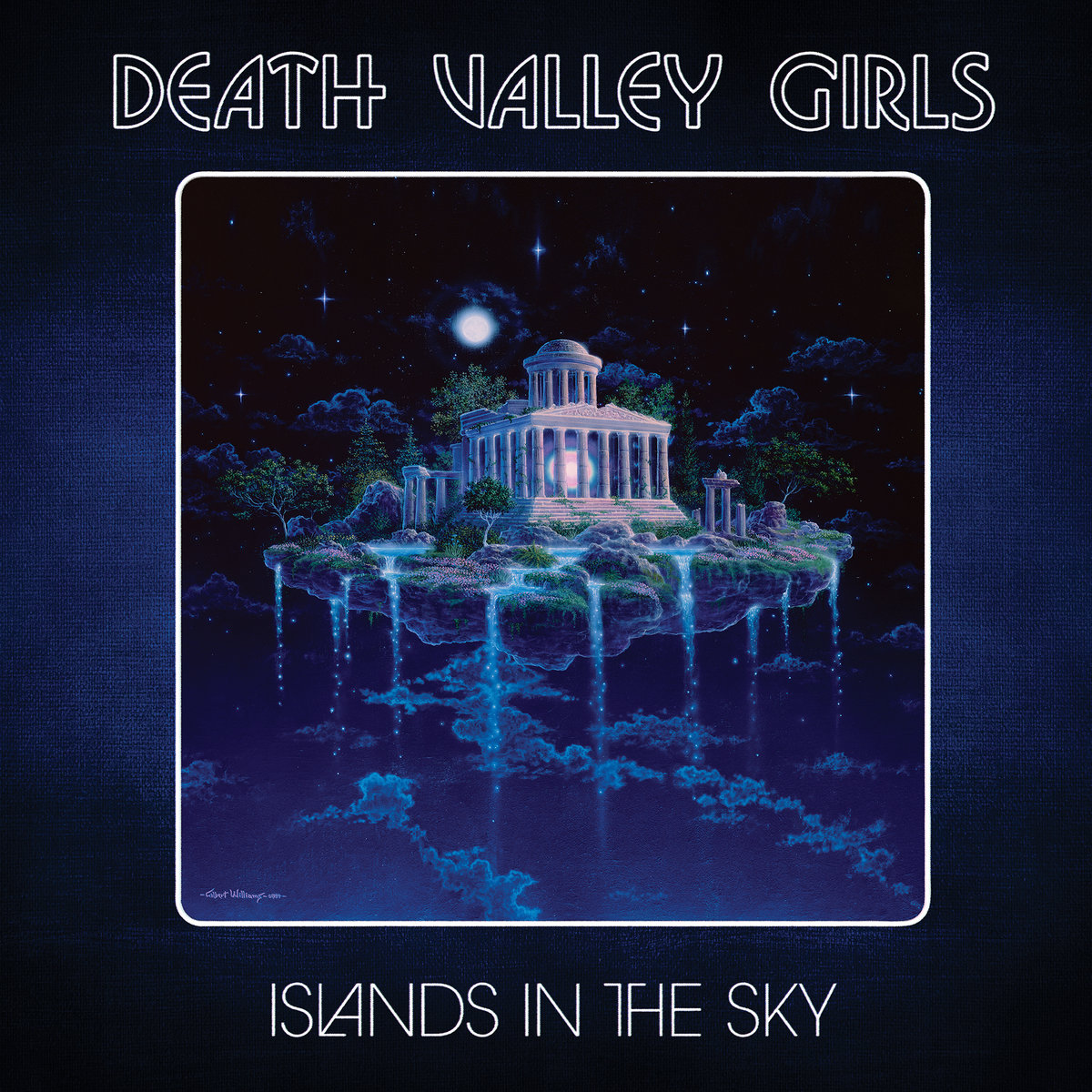 A causa di una "misteriosa malattia", Bonnie Bloomgarten, leader e fondatrice delle Death Valley Girls, è stata costretta a letto tra novembre 2020 e marzo 2021: durante la degenza, racconta Bloomgarten stessa, in uno stato di costante dormiveglia, veniva raggiunta da messaggi a proposito di un'isola, di cui prendersi cura, che l'hanno poi ispirata per scrivere canzoni sull'auto-accettazione, l'amore per sé stessi e sulla coscienza cosmica.
Al di là dello stravagante racconto, l'ispirazione si inserisce nel percorso già intrapreso con il precedente Under The Spell Of Joy del 2020, in una sorta di rivisitazione del garage-rock in chiave soul/gospel, con testi legati a tematiche esistenziali, fatte di amore per l'universo e quant'altro. "Islands In The Sky" conferma in pianta stabile Rikki Styxx alla batteria e saluta l'ingresso di Samantha Westervelt (leader delle Egg Drop Soup) come bassista e cantante (la si può sentire in "Magic Powers"), che però non apportano granché alla causa: "Under The Spell Of Joy" rappresentava una buona svolta con una prospettiva futura interessante, "Islands In The Sky" ci va piuttosto morbido con le intuizioni del suo predecessore. I mantra tra Stooges e Alice Coltrane lasciano il passo a un garage-soul gommoso ("Islands In The Sky", "Magic Powers"), tra qualche numero salmodiato ("California Mountain Shake", "Journey To Dog Star", "Say It Too"), qualche stiracchiata psichedelica ("Watch The Sky") e r'n'b azzeccato ("When I'm Free"). La sostanza non cambia, perché dietro c'è sempre lei: Bonnie Bloomgarten, madre padrona del progetto, a metà tra Annette Koppel dei Savage Rose e un personaggio di un film di Tarantino, che dirige con grande cura e le cui qualità canore e di scrittura risaltano qua e là, ma che a questo giro ci doveva qualcosa di più.