CINDYTALK, The Labyrinth Of The Straight Line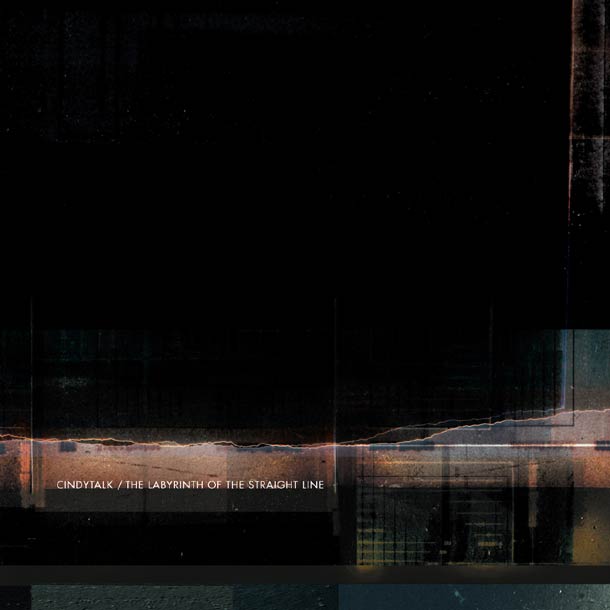 Realizzato fra Inghilterra e Giappone a partire dal 2013, The Labyrinth Of The Straight Line rappresenta, per sonorità ed idee espresse, il naturale proseguimento del precedente A Life Is Everywhere. Cindytalk, nato come gruppo post-punk/industrial, viene praticamente mutato da Gordon Sharp/Cindy – a partire dalla fine degli anni Novanta – nel suo progetto solista. Quanto realizzato fino a quel momento viene via via destrutturato e lasciato confluire in lavori di astrazione a cavallo fra ambient e noise, musica scura e inquieta, mai però gelida, mentre Gordon/Cindy, facendo di necessità virtù, abbandona il microfono per applicarsi al laptop.
The Labyrinth Of The Straight Line rappresenta un flusso uniforme di suoni difficili da scrollarsi di dosso, uno scroscio continuo alimentato occasionalmente da basse frequenze e reminiscenze industrial: l'andamento, a tratti macchinoso, a tratti caldo e avvolgente, viene rimpolpato da field recordings, glitch e sintetizzatori meravigliosamente inattuali. Se escludiamo la title-track e l'ipnotica "In Search Of New Realities", l'uso della ritmica rimane tutto sommato marginale, sotterraneo. Una parentesi particolarmente piacevole è il pianoforte sommesso, quasi soffocato della tenue "Lost Unfound". Cindytalk fa la sua cosa e la fa bene, continua a creare atmosfere in cui lo smarrimento e l'incertezza la fanno da protagonisti, senza stravolgimenti della propria poetica, senza grosse sorprese, per lo meno se si è stati dietro alle ultime uscite dell'artista transgender.
The Labyrinth Of The Straight Line è disponibile su cd dal 9 dicembre, l'etichetta è ancora una volta la viennese Editions Mego.