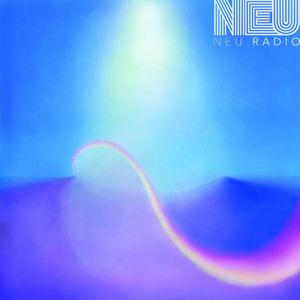 Nella puntata #64 di Area Contaminata sono protagoniste una serie di artiste donne, quali Teresa Winter, Cucina Povera, Spivak e Maria Minerva. A completare la scaletta, una traccia dal nuovo album di The Avalanches, i remix di Autechre e Soulwax, nonché le nuove uscite di Insides, Cabaret du Ciel e Glok.
Playlist
Insides – Misericord
Teresa Winter – It Isn't My Game
Cucina Povera – Jolkottelureitti
Spivak – Sec
Maria Minerva – I Could Be Your Best Friend
Sophie – Bipp (Autechre Mx)
Cabaret du Ciel – Highlands
The Avalanches (ft. MGMT and Johnny Marr) – The Divine Chord
Fontaines D.C. – A Hero's Death (Soulwax Remix)
Glok – Tories In Jail
Area Contaminata
Area Contaminata è una trasmissione in onda su Neu Radio, dedicata alle nuove uscite e alle ristampe in ambito di musica elettronica, post-punk, techno, dub, industrial, ambient, psichedelia…
Area Contaminata è alla continua ricerca di nuovi suoni, senza dimenticare il passato, con l'intenzione di abbattere il concetto di confine tra i diversi generi musicali.
Area Contaminata è un programma non adatto ai puristi abituati a categorie prestabilite.
Area Contaminata è condotta da Alberto Simoni, dj radiofonico dal 1990, prima di Radio Città 103 (poi diventata Radio Città Fujiko), successivamente, dal 2010 al 2017, di Radio Città del Capo e dal 2018 di
Neu Radio
.