ALL HANDS_MAKE LIGHT (Menuck & Engle): in ascolto "We Live On A Fucking Planet And Baby That's The Sun"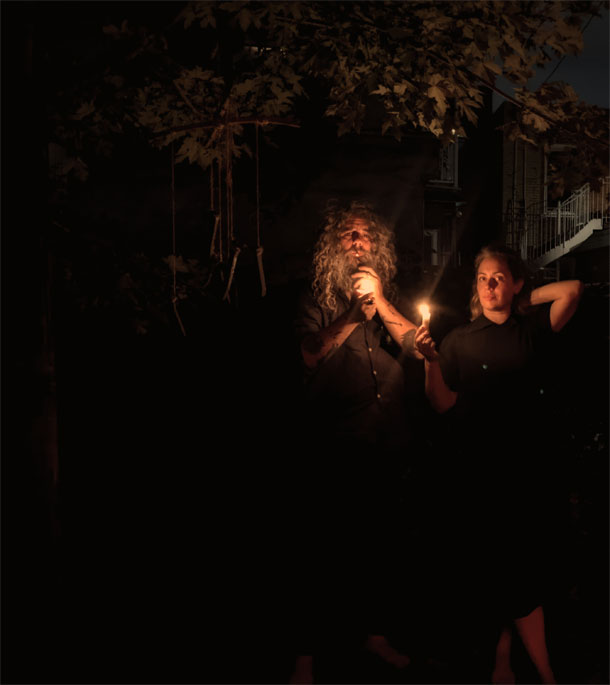 Ariel Engle (La Force, Patrick Watson, Broken Social Scene) ed Efrim Manuel Menuck (Godspeed You! Black Emperor, Thee Silver Mt. Zion) hanno messo in piedi ALL HANDS_MAKE LIGHT e il loro esordio Darling The Dawn uscità il 21 aprile per Constellation. A dare una mano anche Jessica Moss (violino, ovviamente) e Liam O'Neill (Suuns, batteria).
Il primo pezzo, "We Live On A Fucking Planet And Baby That's The Sun", è un crescendo che inevitabilmente collegheremo alle altre band di Menuck. Su questa traccia, Engle ha detto: "We live on a fucking planet and baby that's the sun" è un verso che mi galleggiava in testa da forse vent'anni. Una volta abitavo in un appartamento con – vicino al mio letto – porte scorrevoli che andavano dal pavimento al soffitto. Un giorno mi sono svegliata all'alba, sono scattata in piedi tipo fulmine e mi sono sentita dire quelle parole. Il verso riguarda il mistero di vivere su di una sfera. La nostra piccolezza se confrontata alla grandezza e al movimento dei pianeti, il conforto dell'eterno ritorno dell'alba e del sole dopo la notte.