Alberone Party Program, puntata dell'11 aprile 2016
Renato questa volta si occupa dei Polar For The Masses.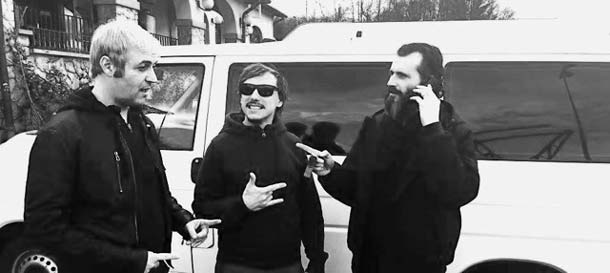 Ci sono cose nella vita che ti capitano all'improvviso, come il paraurti di una macchina in corsa che dall'alto ti si schianta sotto la tua mentre stai camminando e non hai neanche il tempo di dire: "Oh cazzo!" che BAM! (come nei film solo che non c'è il dolby surround che fa tremare i popcorn). Così, anche in questa puntata di Alberone Party Program sono piovuti dischi dall'alto insieme all'intervista ai Polar For The Masses e succose novità targate Infooggi GrooveOn.
In ascolto: Lazybones Flame Kids, Ronin, Fuzz Orchestra, Vilma, Jolly Mare, Cosmo, Hello Again, Radias, M+A.
Ascolta la puntata sul sito di Radio Flo.
Alberone Party Program
L'Alberone "era" un grande albero simbolo di un noto quartiere di Roma. Lì è nato
Alberone Party Program
, in ricordo delle storie vissute in un città che pulsa musicalmente nel suo sottosuolo. Come le radici non sono mai visibili, così è per la maggior parte della musica italiana dei concerti ad "alto volume e rumorosi". Alberone Party Program è il piano di cospirazione per conquista del suolo musicale. Le etichette indipendenti, il DIY, le band, le interviste, i live, le monografie. Tutto quello che è italiano (o quasi), underground, bello. Ogni lunedì alle 21.30 sempre e solo su
radioflo.it