Alberone Party Program, puntata del 10 aprile 2017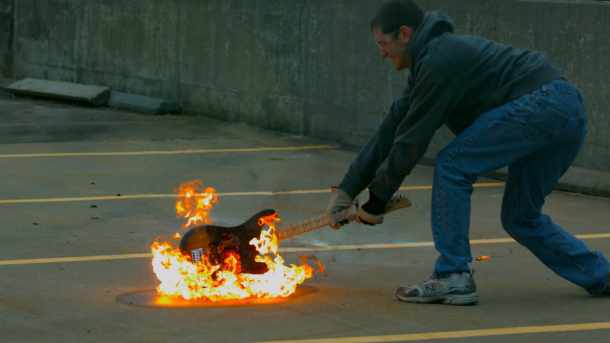 Il 2017 sarà l'anno giusto per il ritorno delle "chitarre" ed è per questo che continuiamo a parlarne nella trasmissione che vigila sull'underground italiano.
Gli ascolti di questa settimana ci portano il video di "aprile" dei Majakovich, di "Ada" degli Zeman con il nuovo disco, Non Abbiamo Mai Un Cazzo, in uscita a fine aprile; il disco nuovo dei tostissimi Die Abete Senza Denti, quello di Tommaso dei Girless & The Orphan che adesso è da solo e ha pubblicato da poco "I Have A Call" e del giovanissimo duo "Autunno". Last but not least, la compilation edita da V4V Records per festeggiare i suoi primi quattro anni di attività.
In mezzo un po' di ripescaggi con Différence e gli immensi Kina.
Alberone Party Program
L'Alberone "era" un grande albero simbolo di un noto quartiere di Roma. Lì è nato Alberone Party Program, in ricordo delle storie vissute in un città che pulsa musicalmente nel suo sottosuolo. Come le radici non sono mai visibili, così è per la maggior parte della musica italiana dei concerti ad "alto volume e rumorosi". Alberone Party Program è il piano di cospirazione per conquista del suolo musicale. Le etichette indipendenti, il DIY, le band, le interviste, i live, le monografie. Tutto quello che è italiano (o quasi), underground, bello. Ogni lunedì alle 21.30 sempre e solo su radioflo.it