A FOREST OF STARS, Beware The Sword You Cannot See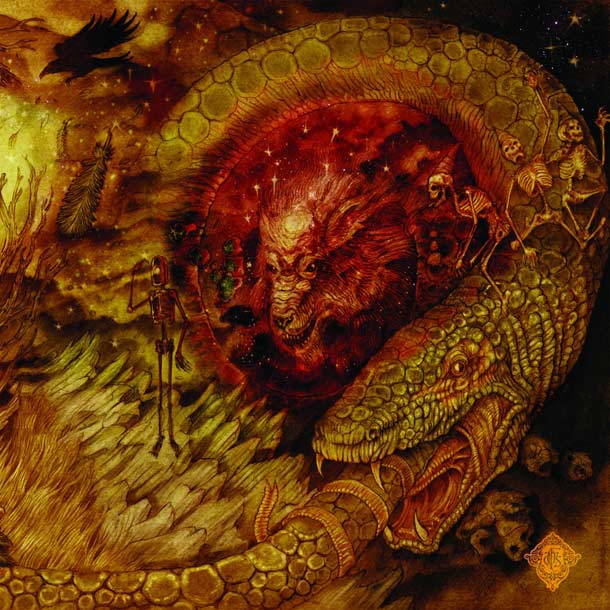 Tra i nomi più eccentrici del ramo prog/psych di radice black metal, gli A Forest Of Stars in sette anni di carriera hanno saputo costruirsi un suono distintivo senza rimanere fossilizzati su schemi ripetuti.
Il gruppo, in questo quarto album, si dimostra come sempre altisonante coi suoi coloratissimi flussi strumentali, tra chitarre, violini, fiati e percussioni varie, anche se talvolta forza un po' la mano nel trasmettere quella bizzarria a cui non ci si riesce del tutto ad abituare. Progressivo nel senso più dinamico e imprevedibile del termine, il loro rimane uno stile dalla ricchezza di dettagli a dir poco notevole, qua caratterizzato da un'efficace stratificazione in cui possono scorrere blast e sviolinate con intelligente senso d'insieme. Circa metà lavoro è occupata dalla pseudo-suite "Pawn On The Universal Chessboard", dove affiora qualcosa di più immediato che si concede ad accelerazioni spensierate o giochi di chitarra cangiante, rimanendo in ogni caso ben in linea con lo spirito del disco. Questa sezione si rivela alquanto scorrevole forse per merito di un songwriting più diretto o comunque diversamente sofisticato, e accompagna verso la sua chiusura un album che piacerà senza dubbio ai seguaci del genere. Qualche minuto in meno avrebbe aiutato a concentrare il tutto in una forma più facilmente ricevibile, e in determinati episodi si rischia anche una certa saturazione, ma questi sono gli A Forest Of Stars: prendere o lasciare.