IDES OF GEMINI, Old World New Wave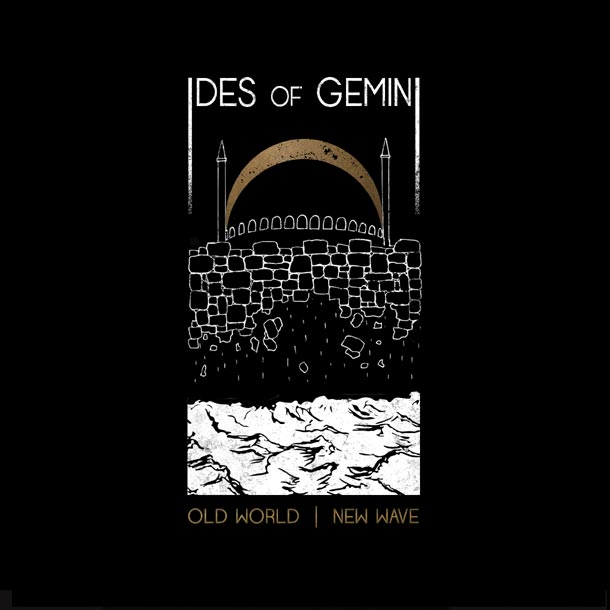 Negli ultimi due anni i live degli Ides Of Gemini si sono moltiplicati in maniera esponenziale, quantitativamente e qualitativamente parlando. In tal modo mi sono spiegata il tenore di Old World New Wave, che, pur non allontanandosi troppo da Constantinople, ne accentua l'impalcatura – come dice il titolo – new wave. E quindi largo a ritmiche marziali, atmosfere Joy Division, al solito celebrate dalla vocalità eterea e al contempo austera di Sera Timms, nelle sue infinite armonizzazioni e declinazioni. Il clima festaiolo e sinistro della traccia d'apertura, "Black Door", non fa che ribadirlo, inaugurando una scaletta di pezzi più epici e apocalittici che mai. Non a caso il disco è ispirato ad Artemide, Kali, Ecate, che incarnano tutte l'elemento creatore e distruttore della divinità. Artemide simboleggia anche la luna, che formando una coppia di opposti complementari col sole mima la dualità del progetto, dove alle chitarre di J, distorte come solo i primi Killing Joke, si alterna la vocalità ancestrale di Sera, da sempre accostata per timbro ed energia a quella della grande Siouxsie.
Detto ciò aspettiamo un disco dal vivo, formula sicuramente congeniale all'attuale mood del trio e, perché no, di vederli suonare nella vecchia Europa.
Tracklist
01. Black Door
02. The Chalice And The Blade
03. Seer Of Circassia
04. White Hart
05. May 22, 1453
06. The Advesary
07. Fememorde
08. Valediction
09. Scimitar