Stephen O'Malley + The Secret + Grime @ Etnoblog (TS) il 20/9
Riceviamo dagli amici Grime e pubblichiamo, aggiungendo i link alle molte cose che abbiamo detto su chi sapete voi.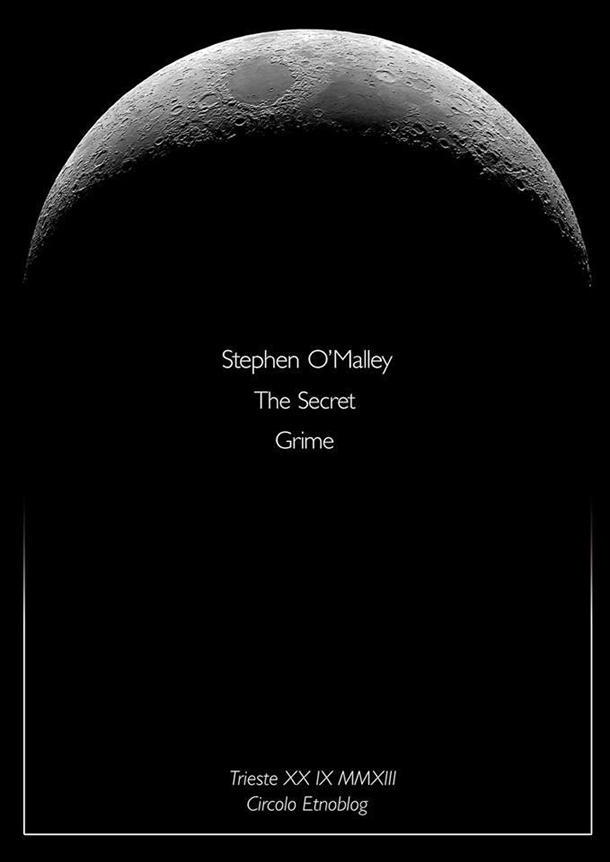 Stephen O'Malley è senza esagerazioni una delle figure più importanti della musica estrema contemporanea.
Fondatore di band di culto come Burning Witch, Khanate e Sunn O))), il suo percorso artistico lo ha portato a suonare in contesti diversissimi tra loro, dai palchi dei grandi festival metal alla Biennale di Venezia nel 2007, dai teatri dove ha musicato le opere della coreografa Francese Gisèle Vienne ai club di tutto il mondo.
Il suo approccio minimalista e monolitico rende le sue performances un'esperienza eterea ma allo stesso tempo estremamente fisica.
Per la prima volta a Trieste.
I The Secret sono la prima band Italiana approdata alle scuderie Southern Lord. Il loro debutto sull'etichetta di Greg Anderson, Solve Et Coagula, li ha resi una delle bands più importanti nel loro genere e a calcare i palchi di tutto il pianeta al fianco di Converge, Sunn O))), Kvelertak e Toxic Holocaust e a suonare a festivals come Roadburn e Hellfest.
Il loro ultimo album Agnus Dei fonde atmosfere black metal e un'immediatezza che proviene dalla radici hardcore/grind della band.
I Grime nascono solo nel 2010 ma si fanno notare immediatamente tra i cultori delle sonorità più sporche e pesanti con il loro primo ep omonimo uscito sull'etichetta britannica Mordgrimm ad inizio 2011.
A fine anno partono per il loro primo tour Europeo per poi tornare immediatamente in studio per registrare il loro primo full length Deteriorate. Mixato e masterizzato da Billy Anderson (Neurosis, Sleep, Eyehategod) l'album uscito per Forcefield Records ha raccolto recensioni entusiastiche su tutti i giornali di settore e li ha portati a supportare i Cough nel loro ultimo tour Europeo, supportandoli all'Heavy Days In Doomtowm di Copenhagen.
Dove? Etnoblog, Trieste, 20 settembre 2013, h 21.