Peter Kernel in Italia venerdì 3 agosto
Riceviamo e pubblichiamo.
Dopo il successo di Koala Voice e Pashmak, YEAH torna per l'ultimo imperdibile atto nel Porto Vecchio di Trieste, Centrale Idrodinamica, del cartellone di Trieste Estate 2018: Peter Kernel from Switzerland.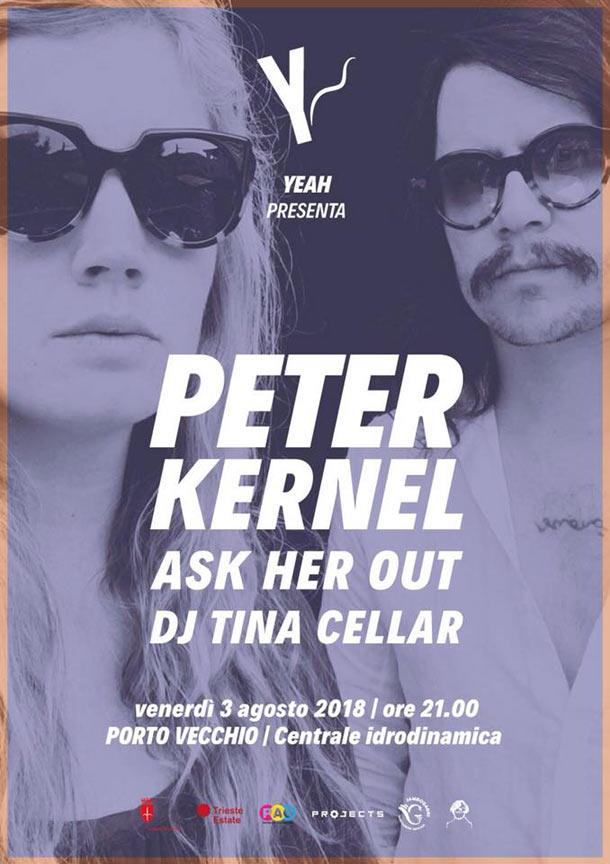 I Peter Kernel sono un duo svizzero canadese composto dal graphic designer Aris Bassetti e dalla filmaker Barbara Lehnhoff. Hanno pubblicato il primo dei loro quattro album nel 2008 e negli ultimi due anni hanno suonato più di 400 concerti tra Europa e Canada, inclusi quelli al Montreaux Jazz Festival, a Milano Fashion Week, al Paleo Festival e al The Great Escape. Nel 2016 sono stati nominati allo Swiss Music Grand Prix.
Al Porto Vecchio presenteranno il loro ultimo album The Size Of The Night. Si tratta della loro unica data italiana per quest'estate (aprono le danze i local heroes Ask Her Out e la leggendaria DJ Tina Cellar!).