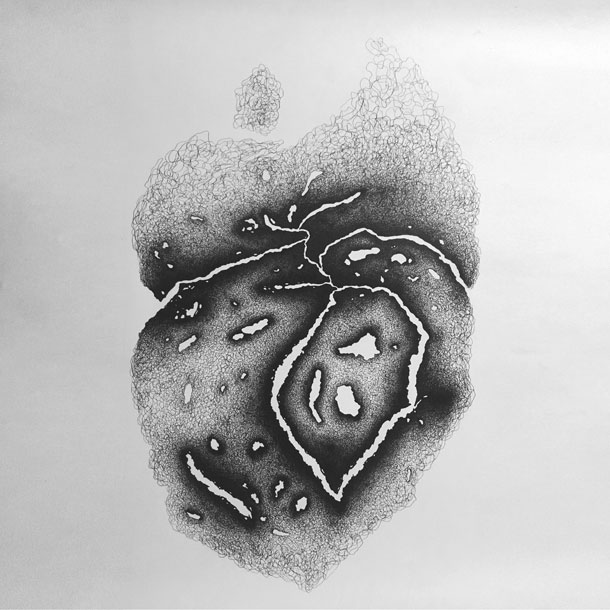 Ascolta la puntata (listen on Mixcloud).
Artwork: disegno originale di Simone Doria realizzato per Pangea.
Playlist
THE TRANSCENDENCE ORCHESTRA, The Golden Jaws Of The Celestial Vice, Feeling The Spirit (Editions Mego)
FUSE BOX CITY, Shine On, Shipwreckers (Weeping Prophet Records)
RE.DECAY, Ghost (feat. Brian Ennals) (Springstoff)
LEX AMOR, Praises, Josey Rebelle – Josey In Space (Beats In Space)
GENEVIEVE ARTADI, Living Like I Know I'm Gonna Die, Dizzy Strange Summer (Brainfeeder)
ROMARE, Sunshine, Home (Ninja Tune)
JAYDA G, Both Of Us, Both Of Us / Are U Down (Ninja Tune)
NUBIAN MINDZ, Sunrise 777, Josey Rebelle – Josey In Space (Beats In Space)
KOENIG, Handrolls (feat. Elvin Brandhi), Messing (Ventil Records)
BRONIUS KUTAVIČIUS, From the Yotvingian Stone, Last Pagan Rites / From the Yotvingian Stone (MIC Lithuania)
POLWECHSEL & KLAUS LANG, No sai cora-m fui endormitz, Unseen (HatHut ezz-thetics)
LUCY RAILTON, Forma, Forma (Portraits GRM)
Pangea
Pangea è un continuum spazio-musicale, una serie di derive psicogeografiche musicali in costante mutazione, le cui traiettorie ed excursus vengono di volta in volta determinati dalla collocazione delle tessere del puzzle che ne compongono il percorso. A Pangea piace ricreare ambienti sonori stranianti ed inviare spedizioni di esploratori trainati da cani da slitta da un capo all'altro dell'orbe terracqueo. Pangea è suono che puoi seguire con gli occhi e per questo crede molto nelle nuove geografie. Pangea adora giocare soprattutto con le novità discografiche, poiché nella sua più intima essenza vi è un inappagabile anelito di futuro, di altrove e di inaudito, ma non disdegna incursioni e retrospezioni nei meandri più reconditi della Storia. Pangea è un programma radiofonico ideato e condotto da Alarico Mantovani. Pangea nasce come programma radiofonico di Radio Città del Capo nel 2014. Va in onda in diretta ogni martedì sera alle ore 21:00 fino al dicembre del 2019, momento in cui la redazione della radio si disgrega definitivamente.
Attualmente Pangea viene trasmessa in streaming su Mixcloud
.