Noises from the basement presenta Servadio e "Body of Reverbs" il 20 luglio a Belluno
Giovedì 20 luglio a partire dalle 18 presso Nord Tattooing. Qui l'evento su Facebook.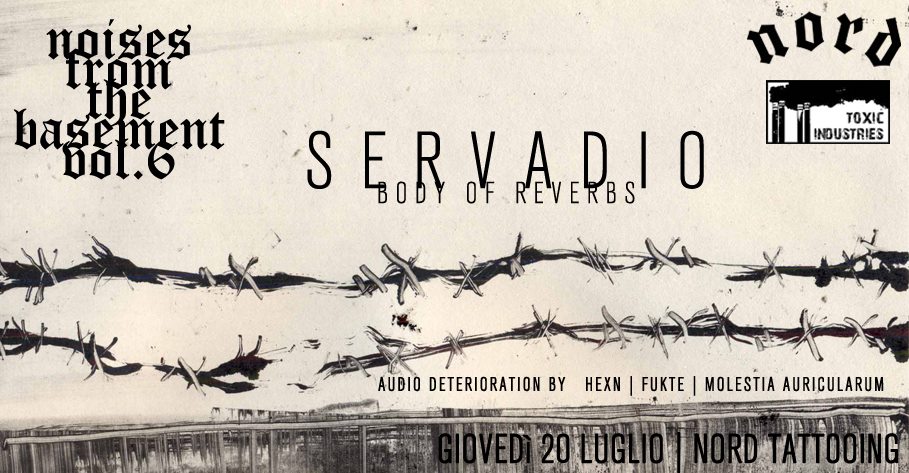 Nord Tattooing e Toxic Industries presentano una nuova sessione, a ingresso libero, di "Noises from the basement":
SERVADIO
Body of Reverbs
"New ritual for contemporary bodies"
Un rituale contemporaneo nel quale il tatuaggio diventa suono e spazio che vibra. Body of Reverbs è un tatuaggio sonorizzato e amplificato (l'ago e la macchina per tatuare sono connesse alla strumentazione di un sound artist).
Un'improvvisazione libera per il tatuatore, il musicista e una terza persona. Si tratta di una tecnica di riconfigurazione soggettiva attraverso dolore, suono e un marchio permanente sul corpo.
"Audio deterioration" a cura di Hexn, Fukte, Molestia Auricularum.
Per informazioni: nordtattooing@gmail.com – txcindustries@gmail.com
Qui un'intervista di Cvlt Nation a Servadio incentrata su questo rituale.