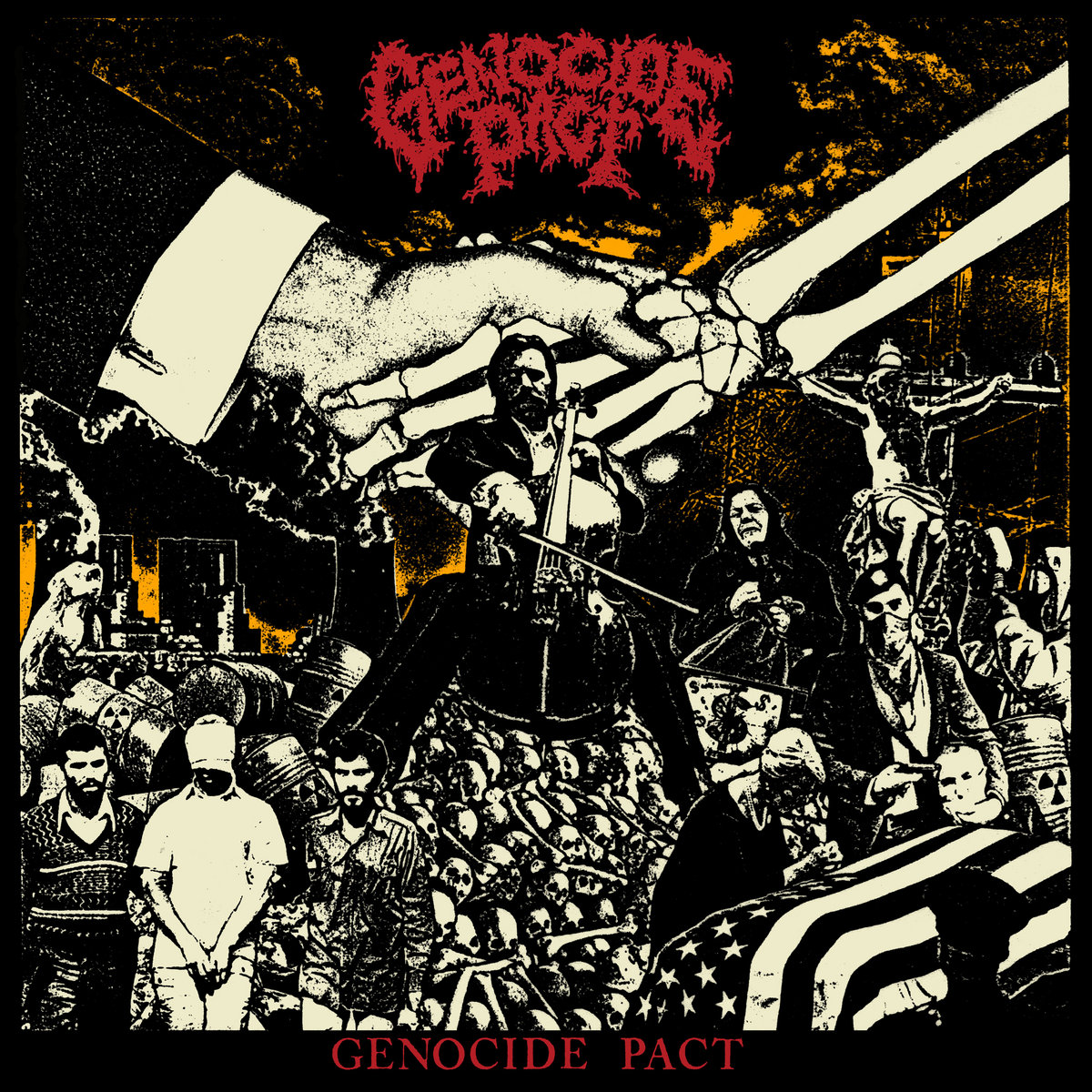 Puntata natalizia ma non meno estrema, a cominciare dal nome della band che vi suggeriamo di andare ad ascoltare.
Parliamo dei Genocide Pact, usciti per Relapse e fautori di un death metal feroce con salde radici nell'old school ma capace di guardare a realtà nuove come i Gatecreeper.
Playlist
EXTINCTION A.D., "Carnage"
STRICT, "62 Grain"
AWOL, "Mientras Rezas"
SICK MINDS, "Victim"
LAYBACK, "Back In The Bites" / "Pocket Of Aggression"
THE BIG TAKEOVER, "Uniformed Minds / Burning Light"
ANTI-MACHINE, "Shut Up"/ "Mateo's Room"
PHRENELITH, "Chimaerian Offspring Part I"
CADAVERIC FUMES, "A Desolate Breed"
GENOCIDE PACT, "Mutilated Vision"
SOUL HARVEST, "Insanity Reign"
LOCK UP, "Hell Will Plague The Ruins"
PYREXIA, "Apostles To The Grave"
NOISE ATTACK!
NOISE ATTACK! è una trasmissione dedicata all'hardcore e al metal più estremo, che dà voce a quanto di nuovo emerge dall'underground di tutto il mondo e alle sue band, che presentano le loro ultime uscite. Conduce Stefano "Bocha" Barbieri, attivo in radio dal 1998.
NOISE ATTACK!
è in onda tutti i lunedì a partire dalle 23 fino alle 24 sulle frequenze di Radio Città Fujiko di Bologna, in streaming e con la app della radio.