NADA SURF, The Stars Are Indifferent To Astronomy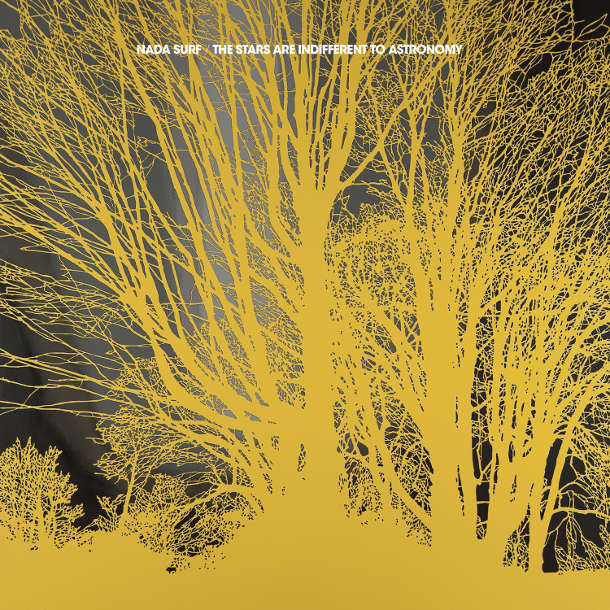 Capita, alle volte, che un gruppo onestissimo, che si è sempre prodigato nel far uscire buoni dischi con all'interno qualche piccola perla, riesca a consacrarsi inaspettatamente. Non sfornando un capolavoro, è ovvio, ma un qualcosa che riesce a far capire al mondo che anche loro ci sanno fare più del dovuto. Ed è ciò che accade ai Nada Surf con il settimo album in studio.
Evocativo a partire dal titolo, The Stars Are Indifferent To Astronomy è senz'altro la summa della forza Pop del terzetto newyorkese, che nei dieci episodi qui presenti mette in luce una vena compositiva d'alto rango e un gusto invidiabile per la melodia. Nessuna lungaggine, nessun brano che possa spiccare davvero sul resto, poiché la qualità del tutto si mantiene sempre su un livello eccellente. Chitarre, soprattutto chitarre: amplificatori alti e impostati sul gain, che talvolta concedono spazio a sonorità di stampo elettroacustico. Una voce direi più che agrodolce, quasi zuccherina, forse pure troppo per i non avvezzi al genere. Quale genere? Bastano due parole: Power Pop. E in questo caso il marchio ci sta tutto. Provare per credere: ascoltate il disco un paio di volte e inevitabilmente vi ritroverete a canticchiare molte delle melodie composte da Matthew Caws e soci. Ottimo inizio di 2012, sì.
Tracklist
01. Clear Eye Clouded Mind
02. Waiting For Something
03. When I Was Young
04. Jules And Jim
05. The Moon Is Calling
06. Teenage Dreams
07. Looking Through
08. Let The Fight Do The Fighting
09. No Snow On The Mountain
10. The Future