JESSIKA KENNEY & EYVIND KANG, Aestuarium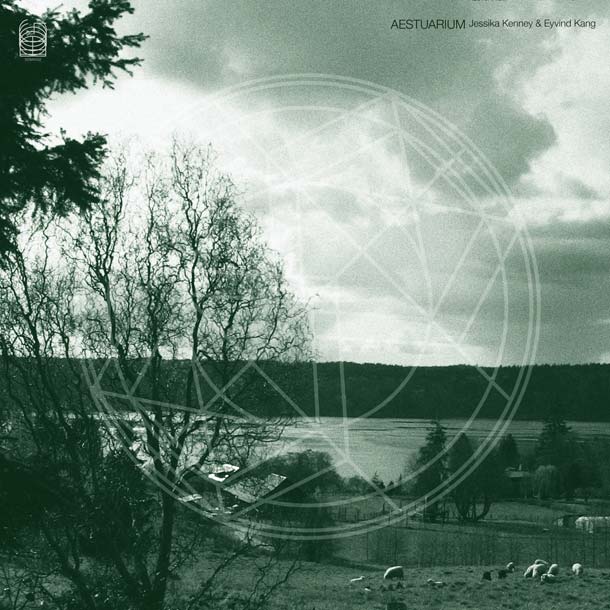 Di Jessika ed Eyvind avevamo già parlato qualche mese fa, in occasione dell'uscita di At Temple Gate. In questo caso facciamo un passo indietro al 2005, anno in cui vede la luce Aestuarium. Siamo agli albori del loro sodalizio e iniziamo a scavare nel ventre delle tradizioni giavanese e persiana. I loro strumenti si rivelano subito uno l'ombra dell'altro in un disco giocato su coppie di opposti, riassunti nell'immagine dell'estuario. Acque dolci e salate si mescolano sotto ai loro piedi nella baia di Puget Sound (dove vivevano all'epoca delle registrazioni) e i field recordings restituiscono in parte la magia dell'evento. Gli armonici si fondono per raccontare storie cantate in latino ("Orcus Pellicano"), che strizzano l'occhio ai trovatori e librano eterne in ipotetici medioevi persiani ("Figura Nox"), allungandosi ariose in un'impossibile contemporaneità ("Unnamed Figures"). Altrove la produzione è più presente, come nel trick di riverberi di "Dies Mei", con percussioni e cordofono a riecheggiare i Dead Can Dance esotici di The Serpent's Egg. "Towards Solitude" chiude il cerchio, traghettandoci non lontano dall'Inghilterra puritana di Thomas Tallis. Un esordio importante per i due, che arricchiranno la loro biosfera sonora nel successivo The Face Of The Earth.
La nostra intervista a Jessika Kenney.