Gemme perdute: III dei Jane (1974)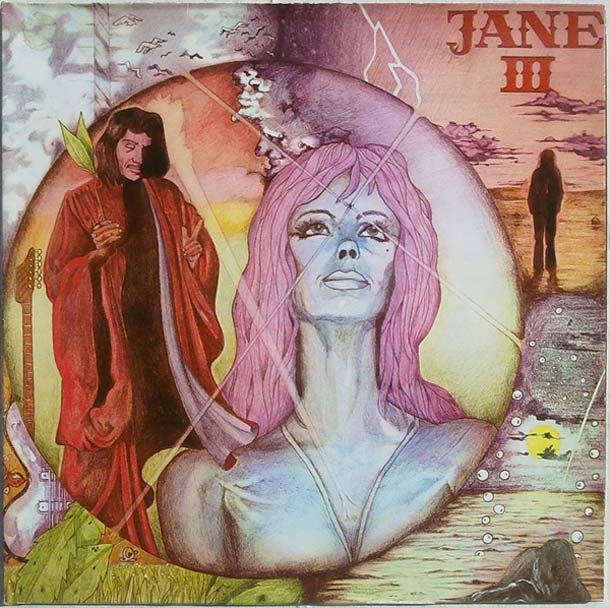 I Jane si formarono nel 1970 ad Hannover e furono caratterizzati per tutta la loro esistenza da continui cambi di organico e da stravolgimenti del sound, che spaziava tra progressive, psichedelia e hard rock. Stilisticamente si differenziarono dalle altre band tedesche per la manifestazione di una forte influenza dei gruppi inglesi, ma crearono uno stile molto personale, in definitiva concepirono quello che viene definito il filone hard rock teutonico, ispirando molte band in Germania e non solo.
Il terzo lavoro dei Jane è stato negli anni denigrato sia dai fan, sia dalla critica, semplicemente perché quasi privo di tastiere, dunque lontano dalla natura progressiva dei due lavori precedenti.
In realtà i Jane incisero un solido album hard rock di stampo americano con una buona dose di psichedelia fra i solchi, già dall'apertura con "Comin' Again", un brano costruito su di un semplice riff di due note e con una poderosa sezione ritmica a renderlo molto heavy. I quasi dieci minuti di lunghezza volano senza rendersene conto. Si prosegue con la blueseggiante e cosmica "Mother, You Don't Know", riff simile a quello di "When You're In" dei Pink Floyd, mentre la successiva "I Need You" lavora attorno a una melodia orecchiabile, con un assolo di chitarre che si incrociano di continuo riprendendola: personalmente amo molto le twin guitar, per intenderci penso ai Beatles con "And Your Bird Can Sing" e "Carry That Weight" o ai Wishbone Ash con "Throw Down The Sword", o ancora in tempi più recenti agli Iron Maiden con "The Trooper". Il lato A si chiude con la ballata "Way To Paradise", cantata dal batterista Peter Panka, l'unica composizione con una tastiera (un pianoforte, per la precisione).
Il secondo lato si apre con le infuocate stone-d guitar di "Early In the Morning" molto piacevole anche per via del gioco stereofonico di panning che esce dal mio impianto ormai trentennale, poi si prosegue con la pura strumentale "Jane Session", dal sound spaziale che ricorda le chitarre allucinate degli Hawkwind. Con "Rock 'n' Roll Star" si riprende con le chitarre hard rock, "King Of Thule" è invece la più corta del set, solo quaranta secondi, ed è basata su un bel dialogo fra twin guitar, infine "Baby, What You're Doin'" chiude il disco con un semplice heavy blues riff. Per fan di Quicksilver Messenger Service.
Tracklist
A1. Comin' Again
A2. Mother, You Don't Know
A3. I Need You
A4. Way To Paradise
B1. Early In The Morning
B2. Jane-Session
B3. Rock 'N' Roll Star
B4. King Of Thule
B5. Baby, What You're Doin'