Frantic Fest 2018: si aggiungono GBH, Unsane e Yawning Man
Riceviamo e pubblichiamo.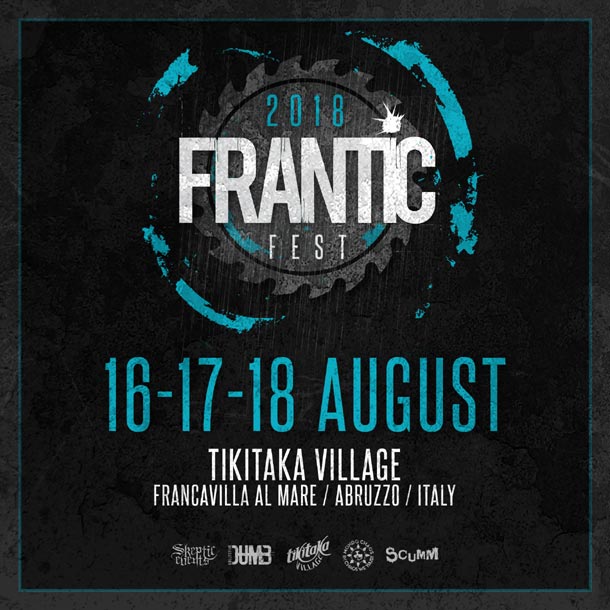 Dopo Enslaved, Igorrr, The Exploited, Bölzer, Hirax, Sadistic Intent, il Frantic Fest annuncia altre 3 band: GBH, Unsane e Yawning Man.
Il festival abruzzese, giunto alla seconda edizione, si terrà il 16-17-18 agosto presso il Tikitaka Village di Francavilla al mare (vicino Pescara) e si propone di radunare sotto lo stesso cartellone le molteplici sfaccettature della musica pesante, dal metal al punk e al rock, passando per i rispettivi sottogeneri.
La line up è ancora in fase di definizione e al momento si presenta così:
Giovedì 16 agosto
IGORRR
GBH
UNSANE
YAWNING MAN
+ 4 band
Venerdì 17 agosto
ENSLAVED
BÖLZER
SADISTIC INTENT
HIRAX
+ 4 band
Sabato 18 agosto
THE EXPLOITED
+ 7 band
Nuovi annunci, info su early bird e prevendite a breve.