Folk Bottom Presents: Folk Songs From Enchanted Muses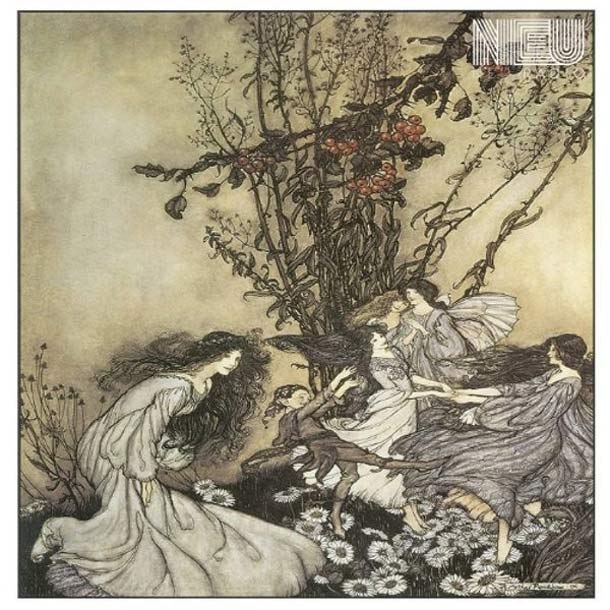 Una collezione di folk songs che getta lo sguardo su alcune delle voci femminili più belle del panorama folk internazionale tra passato e presente. Bellezze preraffaelite, muse di giardini incantati, ugole d'oro di una purezza del canto benefica e sognatrice. Tra visioni bucoliche, rugiade del mattino ed elegie della sera, troviamo la splendida Sandy Denny con i suoi Fotheringay e Fairport Convention, Jacqui McShee e i Pentangle, unioni memorabili come quelle di Maddy Prior e Tim Hart, Martin e Jessica Simpson, Richard & Linda Thompson, e ancora Richard & Mimi Farina. Dalle atmosfere tipiche del british-folk degli anni '70 agli accenti country e bluegrass di Abigail Washburn e The Baird Sisters, passando dalle narrazioni solitarie di Marissa Nadler, Shelagh McDonald e Ruthann Friedman, fino alla riletture new-weird-folk del combo freak degli Espers e del sodalizio magico tra Meg Baird, Helena Espvall e Sharron Kraus.
Playlist
01. The Peacock's Wing – Sharron Kraus
02. Pretty Polly – Bela Fleck & Abigail Washburn
03. False Knight On The Road – Tim Hart & Maddy Prior
04. Do You Love An Apple – The Morning Tree
05. We Were All Heroes – Martin & Jessica Simpson
06. Color Of Anyhow – Beverly Glenn-Copland
07. The Pond And The Stream – Fotheringay
08. The Poor Boy Is Taken Away – Richard & Linda Thompson
09. Waiting For The Wind To Rise – Shelagh McDonald
10. Reflections In A Crystal Wind – Richard & Mimi Farina
11. A Maid That's Deep In Love – Pentangle
12. Tomorrow – Espers
13. Rosemary's Market – Lackey & Sweeney
14. Who Will Feel Better At The Days End – Josephine Foster & The Supposed
15. Brother John – Bread Love & Dreams
16. Diamond Heart – Marissa Nadler
17. Looking Back Over Your Shoulder – Ruthann Friedman
18. Fortune My Foe – Meg Baird/Helena Espvall/Sharron Kraus
19. Stranger To Himself – Fairport Convention
20. I'll Fly Away – The Baird Sisters
Folk Bottom
Folk Bottom nasce dalla passione del suo autore Andrea Maria Simoniello per l'acid-folk americano ed europeo degli anni Sessanta e Settanta, interesse supportato anche da un profondo legame con tutto un filone di ricerca musicale d'ibridazione spiritual, tra natura e sacralità, folk, jazz e world music. Il risultato è una rubrica che affronta liberamente tre coordinate principali, quella del folk psichedelico e visionario tra passato e presente, la sperimentazione suoi suoni etnici del Mondo e una terza inclinazione verso le atmosfere dai sapori folk-ambientali più rarefatti. Folk Bottom abbraccia le innumerevoli sfumature sonore di contesti culturali e geografici diversificati, dove musica celtica, aria mediterranea, ritmi africani, misticismo orientale ed estatico folklore nordico possono fondersi con il jazz, il rock e l'elettronica, producendo di volta in volta ibridi affascinanti ed inesplorati. Dopo il suo periodo a Radio Città Del Capo, dal 2013 al 2016, il programma arriva su
Neu Radio
dal giugno del 2018. Dal 2014 l'ideatore collabora con l'etichetta milanese della Black Sweat Records, per la quale cura le presentazioni delle pubblicazioni discografiche.