ADERLATING, Spear Of Gold And Seraphim Bone Part II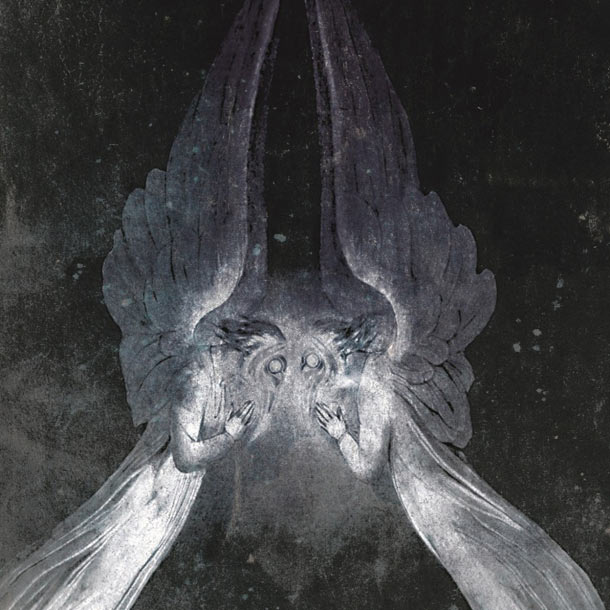 Si consolida la collaborazione tra Mories ed Eric/Mowlawner, che quest'anno aveva già dato i suoi frutti con il discreto Gospel Of The Burning Idols (uscito a maggio per Malignant) e prosegue ora nel suo sodalizio con la Consouling Sounds.
Il primo capitolo di Spear Of Gold And Seraphim Bone risale al 2011, e lo si ricorda come un album clamoroso che con le sue atmosfere malsane aveva contribuito ad attestare Aderlating tra i capisaldi indiscussi del terrore sonoro. Sono trascorsi un paio d'anni e il progetto non ha sostanzialmente conosciuto dei mutamenti radicali: lo ritroviamo dunque nella sua solita configurazione caustica, con il suono che viene sviluppato attraverso un flusso di distorsioni omogeneo e conciso in cui si mescolano sferzate noise, black metal deformato e profonde dilatazioni drone. I due incontrano qualche difficoltà a mantenere il tutto ben focalizzato nonostante si presentino in una forma più organica che mai, perdendo di conseguenza qualcosa in termini di intensità e ferocia, ma dimostrano in ogni caso di saper gestire molto bene gli equilibri interni del disco. Questo Spear Of Gold And Seraphim Bone part II non arriva a superare il suo predecessore ma si rivela comunque un ascolto gustoso, capace di riproporre in maniera tutto sommato convincente una buona parte di quell'immaginario orrorifico che da sempre caratterizza Aderlating (e il lavoro di Mories in generale). I fan apprezzeranno.
Tracklist
01. Per Luciferum Dominum Nostrum
02. Whorship Of Dead Gods
03. The Seer Is Burning
04. When the Darkness Overwhelms Angels Return to Their Grave
05. Black Shroud White Candles
06. Descending The Naraka II
07. A Vessel For The Void
08. Rope Burn Christ Mass