Rockascalegna! Con Alcest, Clan Of Xymox, Diaframma e…
Torna, e a ingresso libero, questo festival a suo modo storico, perché nato in provincia e nel 1985, per la precisione a Roccascalegna, un paese nella Val di Sangro (Chieti, Abruzzo) che in quegli anni finì per ospitare CCCP, Litfiba, Skiantos, Boohoos, Not Moving, Go Betweens… A voi il programma scritto dagli organizzatori di Rockasalegna (1° e 2 agosto 2014).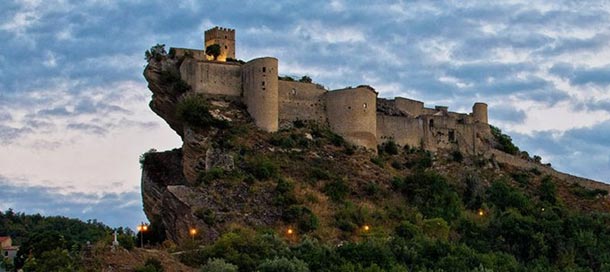 Venerdì 1° agosto
GARY POWELL (The Libertines – dj set)
Dall'Inghilterra arriva il batterista dei Libertines (da pochissimo in reunion).
IS TROPICAL (dj set)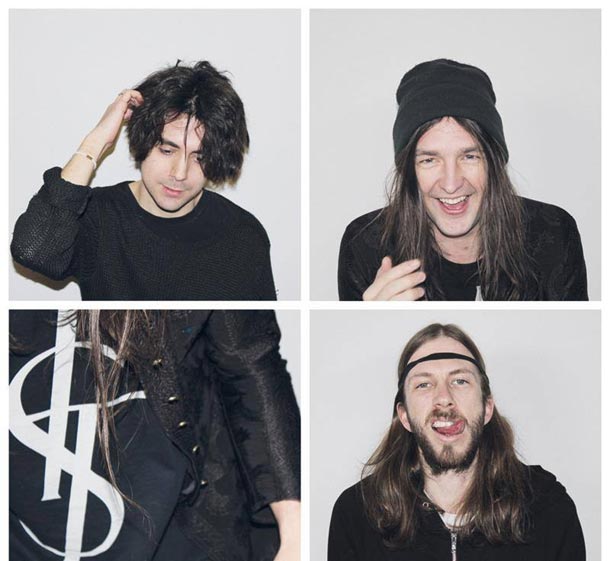 Band inglese reduce da due acclamatissimi dischi, Native To e I'm Leaving ed ora in fase di registrazione del terzo, mostreranno la loro attitudine ed abilità dietro la consolle da dj.
NEILS CHILDREN (dj set)
Gli inglesi Neils Children hanno ormai alle spalle una carriera ultradecennale con ben 9 dischi all'attivo sempre in bilico tra post punk e new wave con arrangiamenti raffinati. È stato pubblicato da poco l'ultimo album, Serial music #1.
LOU LIBERATORE/BOHÉMIEN (dj set)
Lou Liberatore è lo storico chitarrista e fondatore dei Bohémien, formazione new wave romana attiva già a metà degli anni Ottanta.
WHITE RABBIT
Dj set incentrato su indie, new wave e post punk.
Sabato 2 agosto  – Campo sportivo di Roccascalegna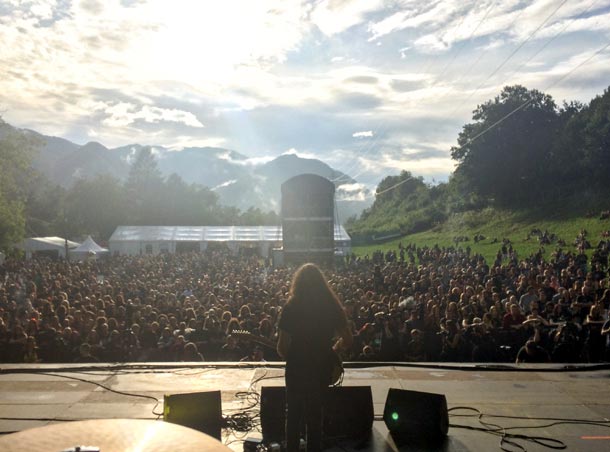 ALCEST (FR)
Dalla Francia arrivano gli Alcest, forti dell'ultimo disco Shelter, pubblicato all'inizio di quest'anno e che ha suscitato numerosi consensi di critica e pubblico.
DIAFRAMMA (ITA)
I Diaframma di Federico Fiumani sono uno dei gruppi più rappresentativi della scena fiorentina degli anni Ottanta. Nell'autunno scorso è uscito l'ultimo disco Preso Dal vortice.
CLAN OF XYMOX (NL)
Anche gli olandesi Clan of Xymox arrivano con l'ondata (dark) wave degli anni Ottanta e ora sono uno dei gruppi di punta del panorama goth internazionale. Proseguono anche le loro uscite discografiche: il 2014 è l'anno di Matters Of Mind, Body And Soul.
MANAGEMENT DEL DOLORE POST-OPERATORIO (IT)
I Management Del Dolore Post-operatorio, di Lanciano, sono diventati in poco tempo uno dei nomi più caldi del panorama indipendente italiano. Dopo il primo disco "Auff!!", tornano quest'anno con un secondo lavoro, intitolato "Mac Mao".
KLIMT1918 (IT)
I romani Klimt1918 (anche loro su Prophecy, come gli Alcest) sono attivi dai primi anni 2000 con il loro alternative rock fortemente influenzato da sonorità dark e new wave. Hanno all'attivo quattro dischi.
Apriranno la giornata di concerti i Dianime, la band vincitrice del contest "On the rock".
ASSOCIAZIONE CULTURALE ROCKASCALEGNA
Roccascalegna (CH) – CAP 66040
Via Roma, Vico II n. 1
Tel: +39 334 2306899
Email: rockascalegna@tiscali.it
Comunicazioni e relazioni esterne:
Loud!Sound PRESS OFFICE
Roccascalegna (Ch)
Email: loudsound@outlook.it