MY DEAR KILLER, The Electric Dragon Of Venus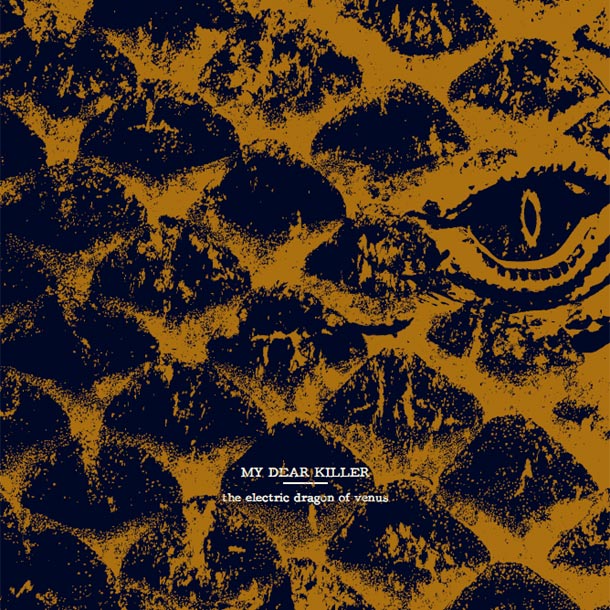 Tempeste emotive racchiuse in una scatola trovata quasi per caso, questi pezzi fragili e in procinto di disperdersi da un momento all'altro. My Dear Killer è il nome dietro cui si cela Stefano Santabarbara, musicista appartato che debuttò qualche anno fa per la scuderia Boring Machines, quando questa era ancora praticamente neonata (il disco, poi, aveva un titolo che era tutto un programma: Clinical Shyness). Le composizioni di questo lavoro sono pervase nella loro interezza da un mood umbratile: pensate a un Joe Meek che resuscita all'improvviso e prende in prestito le nevrastenie vocali di Jamie Stewart (innegabile una certa somiglianza, solo timbrica però, con il padre padrone degli Xiu Xiu). Dunque le pareti che circoscrivono le canzoni sono, a seconda della singola situazione, di forgia shoegaze in "Mild Eyes", mentre l'apertura è un mantrico incedere che sa di apocalisse (non dimentichiamo che tra i collaboratori c'è gente "allegra" come i label-mates Gher di HMWWAWCIAWCCW e un membro dei "cinematici" Satan Is My Brother). Un continuo senso di fine imminente, le dissonanze disperate di "Glass Glow", il vuoto pneumatico che ti assale e non ti lascia neanche un po' di respiro ("The Scent Of A Water"): questo è The Electric Dragon Of Venus, lavoro che non si ascolta a cuor leggero, che nelle sue trame, spesso acustiche e complesse, risuona evocativo e mai accondiscendente con l'ascoltatore.
In definitiva: se siete nel giusto mood catapultatevi pure in questo maelström che chiaramente non concede vie d'uscita (non a caso la traccia di chiusura ti ingoia come fosse una sabbia mobile, e poi quei fiati…), se invece non siete tra questi temerari e un po' folli ascoltatori (tra i quali va annoverato anche il sottoscritto), lasciate perdere e fatevi un giro al parco, magari vi rischiarerete le idee su cosa davvero significa per voi ascoltare musica.
La tristezza durerà, e si chiamerà "mio caro assassino"…
Tracklist
Side A
01. The Electric Dragon Of Venus Pt.1
02. Good Night
03. Mild Eyes
04. Due
05. Frozen Lakes
06. Nighttime
Side B
07. Glass Glow
08. The Scent Of The Water
09. Magnetic Storm
10. The Electric Dragon Of Venus Pt.2