DAGGER MOTH, Dagger Moth [full album stream]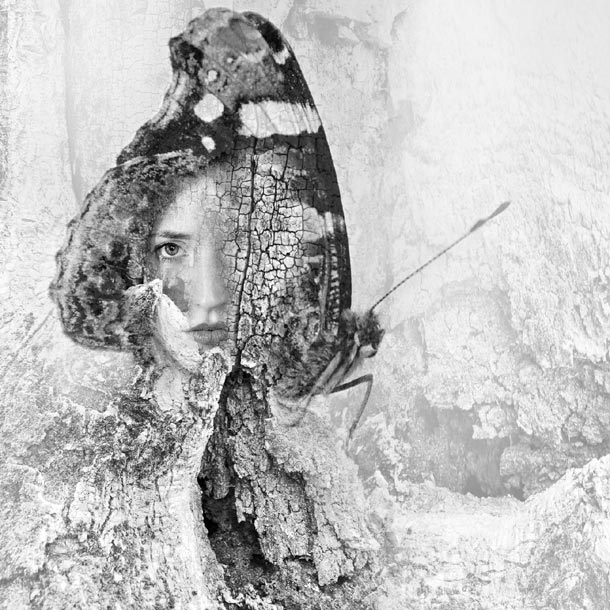 Vacanza dai Pazi Mine per Sara Ardizzoni, che non ci sta a rimanere con le mani in mano e senza una sei corde da strapazzare. Finisce che quella che poteva essere una delle tante escursioni chitarristiche messe su per sfogarsi un po', si rivela un progetto solidissimo e dalla grande ispirazione. Dietro la sigla Dagger Moth c'è praticamente solo Sara, che si dedica a voce, chitarre elettriche e acustiche, slide, elettronica & noise in tutti i pezzi, dei quali ha scritto musica e testi. Il tutto registrato e mixato da Giorgio "Lazlo Toz" Canali presso il Chichoi Recording Studio di Steve Dal Col a Bassano Del Grappa e a casa di Giorgio stesso. Ospiti molto graditi da Sara, Alfonso Santimonie al piano e alla programmazione in "Crushed Velvet", Luca Bottigliero ai beat in "Deadwood", Joe Lally a voce, basso, synth e beat su "Out Of Shot", oltre a Canali stesso ai cori in "Mind The Gap". Il disco? Quello lo potete ascoltare interamente in streaming poco sotto. In ogni pezzo esiste una sorta di riverbero psichedelico dal respiro ancestrale, accomunabile alla cifra stilistica di Marcella "BeMyDelay" Riccardi. Dove l'ex Franklin Delano scivola in un'onda sonora di natura folk, Sara tocca territori marcatamente rock. A volte solo chitarra, elettrica o acustica, altre con pezzi cantati, assoli, variazioni, giravolte di tecnica ed energia e, in sottofondo, un'impronta da pre-war/post-qualcosa dalle luminose intuizioni. Si avverte per tutto il tempo il respiro di un'artista che si sta esprimendo per sé e per gli altri, senza tare o seghe mentali particolari: una splendida prova di talento dalle enormi potenzialità.
"Sì ok, avete il disco in streaming, non potete parlarne male". Sticazzi direi, perché si tratta di un album davvero ispirato che meriterebbe molta più attenzione e una distribuzione di prestigio che molto probabilmente arriverà.