THE YOU AND WHAT ARMY FACTION, Silk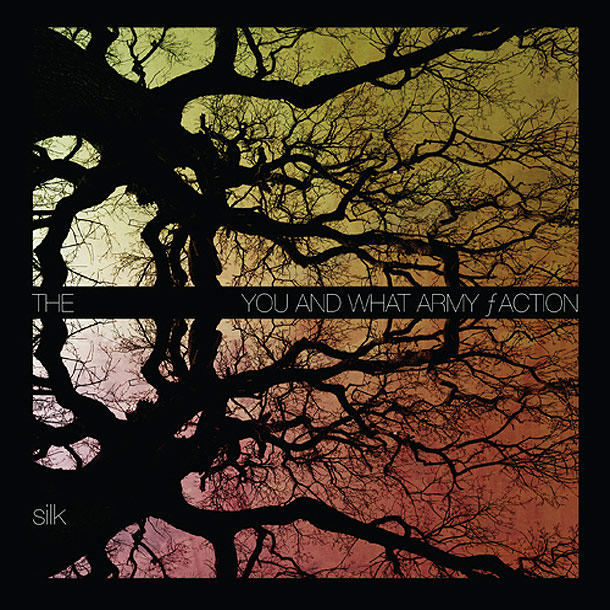 Nella musica, che poi è come dire nella vita, non sai mai quando, come e soprattutto se avrai di nuovo la fortuna di riprovare il gusto di qualcosa di originale, che spicchi sul resto, quel gusto indefinito che tanto ci è caro quanto fottutamente abile a dileguarsi e a non lasciare traccia di sé. In apparenza, però, stavolta di tracce ne ha lasciate addirittura tre: sto parlando di Silk, un sette pollici partorito da una band ateniese chiamata The You And What Army Faction (un gran nome che già spinge bene), successore di un altro supporto della stessa specie nel 2011, Vent, bella storia anche quello.
Rimaniamo sul pezzo: sono in quattro da poco (mannaggia, power trio solo sfiorato a questo giro!), guitars, drums, vocals e ora pure basso, e allestiscono una roba che in linea di massima potremmo indicare come noise, ma dalle sfumature più sperimentali e introverse, con traiettorie malato-bluesy à la U.S Maple, che Dio li abbia in gloria.  Insomma, name-dropping compulsivo a parte, qui c'è del disagio psichico, loro stessi parlano di "psicanalisi in uno stanzino" per i loro pezzi, e Silk ne dà subito giusta prova: feedback e stridii vari sullo sfondo, una linea sghemba di chitarra che s'arrampica chissà dove e che per questo diresti jazz, tambureggiamenti free e una sorta di spoken word sussurrato a snocciolare torbidezze. E poi c'è "Drag What's Left Of My Body In The Mud", un'altra adorabile stramberia, tipo blues incagliato, tutto un giro a vuoto ossessivo, e quella voce filtrata che fa subito noir, e che in "Keep Calm, It's Only Deathneck", spettacolare, accenna anche una neniosa melodia che, se sei come dico io, ti si appiccica addosso come un chewingum mentre la chitarra la sta suonando uno spettro, o forse Marc Ribot in combutta con Foetus. Dopo questi nomi, dire che il disco è engineered da Sua Maestà Wharton Tiers, tra i protagonisti storici della no wave nuovaiorchese come batterista/percussionista oltre che come produttore, è come chiudere un cerchio.
Anzi, è come caderci dentro e non uscirne più.