BLACKLIST UNION, Tony West [english version]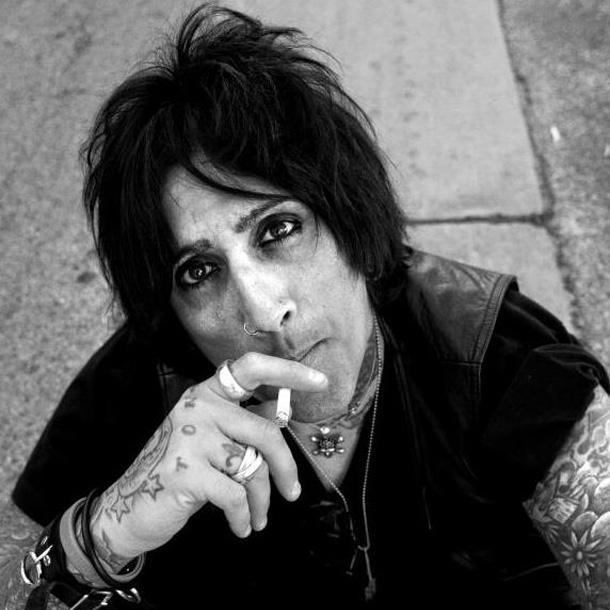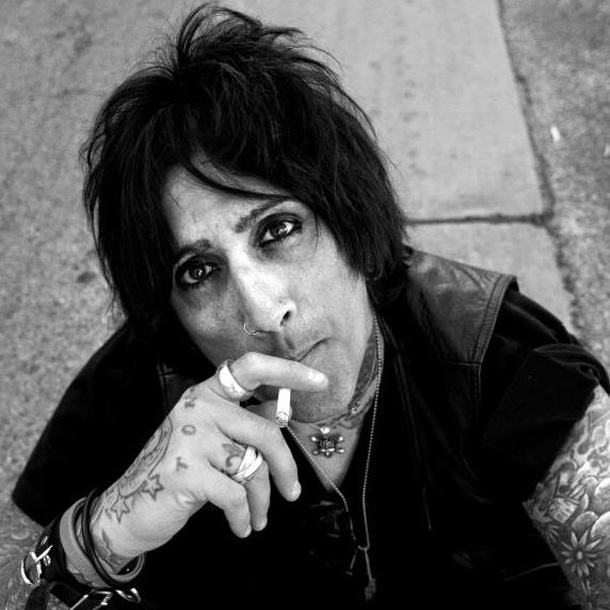 I would like to introduce you to one of my favorite hard rock bands of nowadays, Blacklist Union, through the words from my most worshipped American novel of the 20th century, written by John Fante and called "Ask The Dust": All that was good thrilled in my heart at the moment, all that I hoped for in the profound, obscure meaning of my existence. Here it was the endlessly mute placidity of nature, indifferent to the great city; here was the desert beneath these streets, around these streets, waiting for the city to die, to cover it with timeless sand once more. There came over a terrifying sense of understanding about the meaning and the pathetic destiny of men. The desert was always there, a patient white animal, waiting for the men to die, for civilizations to flicker and pass into darkness. All the evil of the world seemed not evil at all, but inevitable and good… All the striking sound of that darkness, incumbent above the city of angels, lurks into the meanders of Tony West's music. With his impressive humbleness and frankness, this guy's got all the credentials to be considered a true and outspoken genius, not to mention the depth of his artistic profile and the consistency between life, death and everything vividly creative is in the middle. Just like I said to him, I had been longing for this interview just to finally be the privileged witness of a free and original bloom by someone as an artist, whose gloomy blossoming occurred right there, in the fatal wasteland of that desert. Now, you can testify, too.
So here we are, Tony. First of all, I'd like to ask you about your latest album, Til Death Do Us Part. Before actually opening the cd case, I noticed the "featuring Tony West" remark on the rear sleeve. After two albums with the Blacklist Union moniker, which is still there anyway, what really happened to the band as a whole and do you feel like considering to move on as a solo artist?
Tony West: It seems as if Hollywood is filled with opportunists, back stabbers and shit talkers. Camaraderie seems to be non-existent here. Long gone are the days when a bunch of friends have a band together and are ready to conquer the world. I have been thru so much as the leader and founder of Blacklist Union. I have dealt with every possible innuendo and stigma that comes with a rock band and have been burned numerous times by ex-band mates, managers, etc. I have dealt with mutiny, people using me, conquer and divide situations blah, blah, blah. One manager robbed me for $45,000, another band member quit just days after our 1st release After The Mourning was released, and I could go on and on. I have carried the band both financially and with all my heart, paying for the recordings, publicity etc. with no help whatsoever. At this point I am the band. I do have a great line up right now that I am very happy with it. There are no inflated egos, drug issues or any Yoko Ono type girlfriends/wives around. Blacklist Unionis my life. Period. The 2nd record was called Breakin Bread With The Devil for a reason. What that title actually means is inviting the wrong people into your life and heart. I have done that way too many times and was way too trusting. I certainly let the wrong people into my inner circle way too many times. People in Hollywoodare what makes the town plastic. It is a crying shame really but, like anyone else, I am forced to deal with the cards I am dealt. There is also no scene in Hollywood. If I could move out of here I would in a second.
Cult guitarist Jon E. Love from Love/Hate is among the credits. How did you get in touch with him? Is he a Blacklist Union fan?
I have known Jon E. Love since I was a teenager and was always a fan of Love/Hate. I think he is a great guitar player.
The title of the new album is once again emblematic. There's something more beautifully painful and crepuscular than in your previous albums, perhaps due to the loss of a dear friend of yours, Michael Christopher Starr. Would you share with who's reading us some information about who this guy truly was and what actually meant to you?
Mike was the bass player in Alice In Chains. We were roommates and friends from the moment we met and went thru a lot of crazy ass shit together. I am also friends with his sister Melinda. We were friends for 17 years. He was 10 years older than me and I really looked up to Mike and truly loved him like a brother. "Blown Away" off the new cd, Til Death Do Us Part, is in part written about him. It's no secret that he and I had drug problems and have been in and out of recovery for years. It's been many years since I shot drugs or did anything hardcore. I was however strung out on Prescription Meds that were prescribed by a very reputable Doctor. When Mike died I made a choice to never touch pills again and I haven't and never will. I lost my mind on meds. I ballooned up, shaved my head and did a lot of crazy shit. Then when it was time to kick them, that's when I really lost my mind and found out who my true friends are. Thank God I found my mind again. Some people never come back from that, in fact a lot of people end up killing themselves while kicking meds. I wear my heart on my sleeve and what you see is what you get with me. Til Death Do Us Part reminds me we are all here for a very short time and be true to thine own self while you are here. Do not bullshit anyone and especially don't bullshit yourself, unless of course you want to come back and revisit Planet Earth again.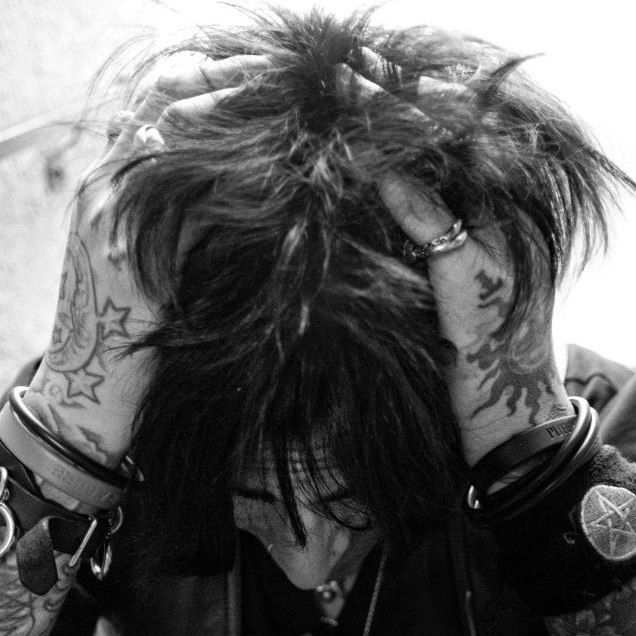 I would like to avoid the risk of being too brazenly pervasive towards your private life but I'm aware of another tragic loss occurred during your existence though. It's not humanly possible to ignore the presence of a palpable ghost crying out from the best part of your songwriting. Through the years, how did you daily manage coexisting with only the perception of that very important woman in your life and a lovely son to raise by yourself?
My son's mom is still very much alive. Her name is Erin Hamilton and she is a good woman. The 2 women who died are Bianca Halstead from Betty Blowtorch, who our 1st cd After The Mourning was named after. We had a very short and passionate love affair that ended tragically just like her life did. Tracie Lea Cochran was my 1st wife and she died 4/27/06 suddenly from cancer. 10 days after the release of After The Mourning. These women were the loves of my life and the greatest teachers one could ask for. I only wished I had known this while they were alive. There are many songs about them including "Sixty Five Steps Away" from the Breakin' Bread With The Devil cd, which is about the distance their graves are from one another atHollywoodForeverCemeteryinHollywood,California. In life people die. I was definitely scarred and traumatized by their deaths and at the same time blessed by their lives. It is time to move on from all that now. In order to stay alive myself, I must.
In my opinion, to use a metaphor, your band seems like the dark, turbid and most impressive monument of the hard rock of Los Angeles, built on the cemetery of a decade of self-indulgent sleaze/pop metal, like the 80's were. There's something "noir", enigmatic, deep and wicked about your rock n'roll like in a James Ellroy's novel. Besides, the way your music describes your artistic vision of the world, soundly simulates the caustic prose of a John Fante. Where do you get all that brilliant inspiration as a writer? And how do you feel seeing a band, although respectable, like Steel Panther, opening for Mötley Crüe and Def Leppard?
I was a kid in the 80's. I had a couple uncles in my family that were really into music. My Uncle Jimmy turned me on to Bowie, Iggy and The Ramones. My other Uncle got me more into AC/DC, Van Halen and Aerosmith. I never liked that poser type make up metal. I was more into goth to tell you the truth. My 1st love was Siouxsie Sioux. I did like Mötley as a kid. When you've been inHollywoodfor as long as I have, sometimes meeting your heroes will ruin it for you. Steel Panther are great at what they do and are hilarious. BlacklistUnionis a much more real life type band as far as the writing. Each song I have lived thru is based on pain, joy and past experiences. I love writing.
By the way, I know you're an authentic Italian-born New Yorker. How did your East Coast bad ass attitude face the scene of Hollywood at the very beginning? Did you soon feel at ease in L.A.?
Everyone is full of shit and full of themselves in Hollywood. It does not suit me well. So I stayed loaded for quite a few years. People in this town don't like when you call them out on their bullshit, and that is my specialty. One time I told this local promoter here to go fuck herself. She wrote every club in LA telling them all this evil shit then signed my name on it. She is still a promoter here in town too. Total political nonsense is what she is, a toxic troll. This is what bands are up against for real. I definitely know that is not pretty. The sad part people continue to kiss her ass and people like her thinking they can do something for their careers. Guns N' Roses wrote a song about it, it is called 'Double Talkin Jive'. "Fuck that fat bitch" is what I say.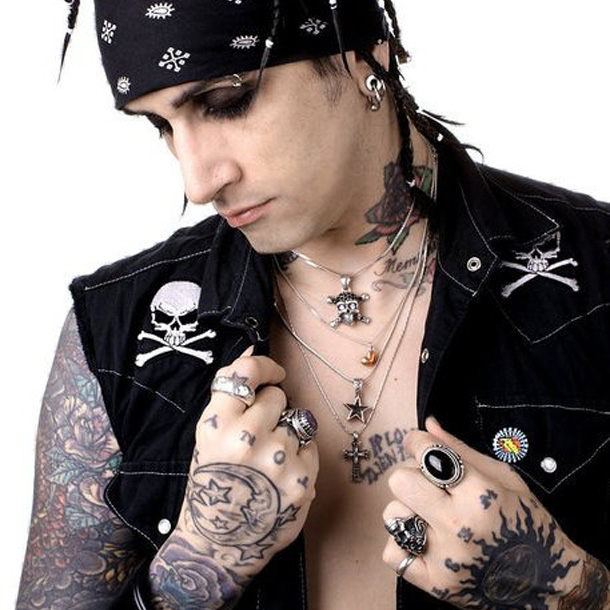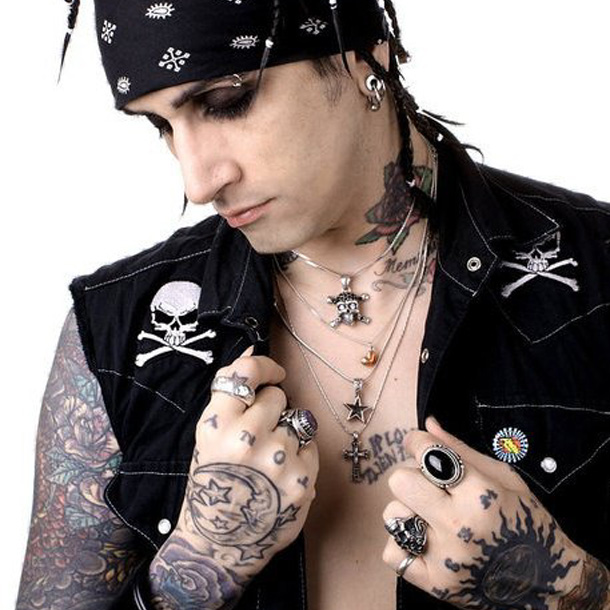 Which were your influences and your very first steps as a rock musician?
Punk rock , Bowie, Ramones, Aerosmith, STP, Alice In Chains, The Cult, Black Sabbath, to name a few. Andrew Wood the singer from Mother Love Bone and Perry Farrell are probably my two biggest vocal influences. My 1st step was to learn my craft and get confident in what I was doing. Despite the haters I kept going until I got good.
Tony, I've always found positively amusing the way you interact with fans/friends on the social network making them sympathetic with your thoughts, opinions, choices and, last but not least, music. It seems like public relations are not simply an artifice in your case but you truly respect people's devotion towards you, your story and your music. On the contrary, many ex-pseudo-starlets or now-days posers of the rock biz just seem to fake it miserably and lose touch with the goodness of reality. What do you think about it?
A key to success is keeping it real and keeping your feet on the ground. If Steven Tyler is humble and approachable there is simply no excuse to be an asshole. Especially to your fans.
Speaking of reality, are you planning to get back on the road to promote the new album in the near future?
Yes. We will be in Europe this summer. All we want is to be working on the road.
I've always believed that the power of an extraordinary demi-anonymity leads to the perfect status of legend, while public popularity leads to a flat biography. Which section from the book of rock history would Tony West love to belong to and be remembered for? 
I would like to be remembered for sticking to my vision and not compromising the integrity of my art.