WHISPER ROOM, The Cruelest Month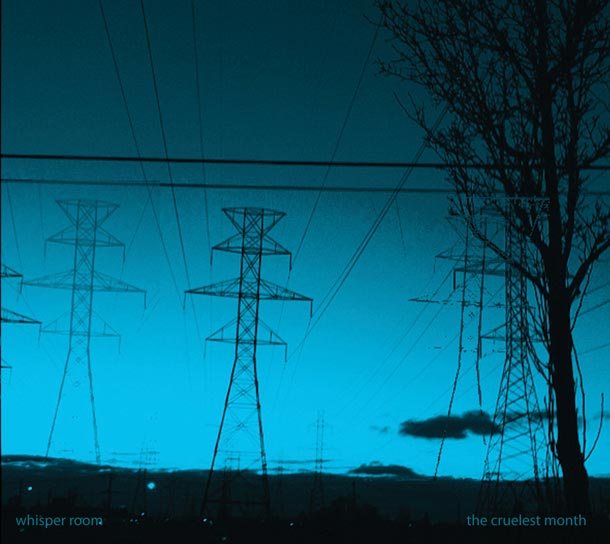 Il presupposto è: un disco intitolato The Cruelest Month che esce ad aprile non può essere una coincidenza. "April is the cruellest month", scriveva Eliot nel suo "The Waste Land": stavolta a raccontarci di quelle terre sono i Whisper Room, ovvero Aidan Baker (chitarra), Jakob Thiesen (batteria) e Neil Wiernik (basso, sound process vario ed eventuale), gruppo in qualche modo nato sulla scia della collaborazione psych/ambient datata 2008 tra il chitarrista canadese e Thiesen (À Bout De Souffle).
Lo strascico stilistico anche qua rimane il medesimo, mentre i suoni, cesellati con cura rinnovata rispetto all'esordio del trio in Birch White (2009), portano a fiumane filo-motorik, derive PanAmericane e continui sconfinamenti in terre elettroniche di nessuno, dove si potrebbero incontrare, con le dovute diseguaglianze, certi Kwaidan (ben più claustrofobiche le strutture drone a supporto di Make All The Hell Of Dark Metal Bright). Come consuetudine nel caso di questa specie di "supergruppi", si tratta di un progetto dalle apparizioni piuttosto sporadiche, ma che compensa i propri periodi di silenzio con musicisti che – quando sanno esserlo – sono semplicemente irresistibili.
Nelle eventuali attese potete dunque provare a perdervi in queste terre, non poi così tanto desolate.