WALPYRGUS, Walpyrgus Nights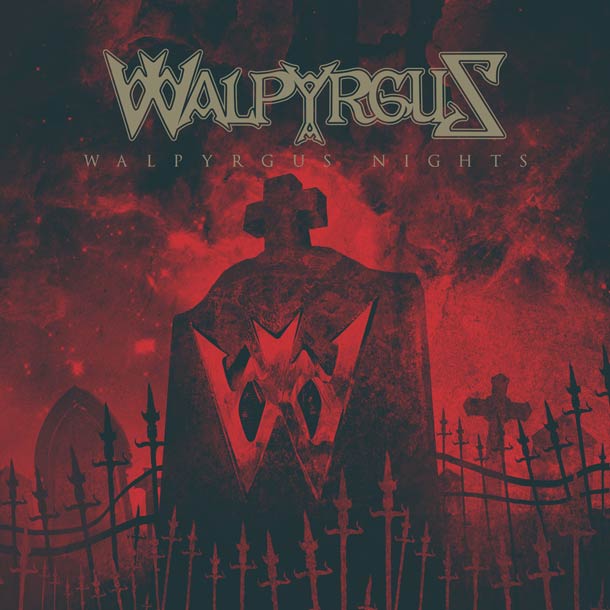 I Walpyrgus si sono formati in North Carolina nel 2012 e da allora hanno realizzato una manciata di singoli ("Cold Cold Ground", "We Are The Wolves", "The Sisters") e demo (Walpyrgus), oltre a un paio di live (Live At Deep South, Live Walpurgis Night). Nel mentre, la formazione di Raleigh si è assestata con l'ingresso di Tom Phillips (While Heaven Wept) in veste di tastierista e produttore al fianco del chitarrista Scott Waldrop (Twisted Tower Dire) e del bassista Jim Hunter (While Heaven Wept, Twisted Tower Dire, October 31). Gli altri musicisti entrati a fare parte del progetto sono il cantante Jonny Aune (Twisted Tower Dire), il chitarrista Charley Shackelford (Daylight Dies, Hellrazor, Iskariot) e il batterista Peter Lemieux (Praetorius, Viper), risistematosi nella West Coast e dunque sostituito da Carlos Denogean. Non da ultima vi è un'apparizione in Thunder And Steel Down Under, A Tribute To Riot (2015) con il brano "Outlaw", ottimo indicatore del percorso intrapreso.
Gli episodi inclusi ricordano molto da vicino i Twisted Tower Dire, ma hanno in sé alcuni elementi US power assimilabili alla band di Mark Reale e sono avvalorati da ritornelli estremamente melodici. In alcuni frangenti si percepisce la presenza del compositore dei While Heaven Wept e alla giocosità di "Dead Girls" fa da contraltare un'evocativa "Walpyrgus Nights". Vi è un sottile equilibrio che tiene insieme le idee apportate all'interno della band da parte dei musicisti coinvolti e ne risulta un album speciale, di quelli che si lasciano scoprire un poco alla volta e che quasi commuovono per la loro sincerità.