UNHOLY BAPTISM, … On The Precipice Of The Ancient Abyss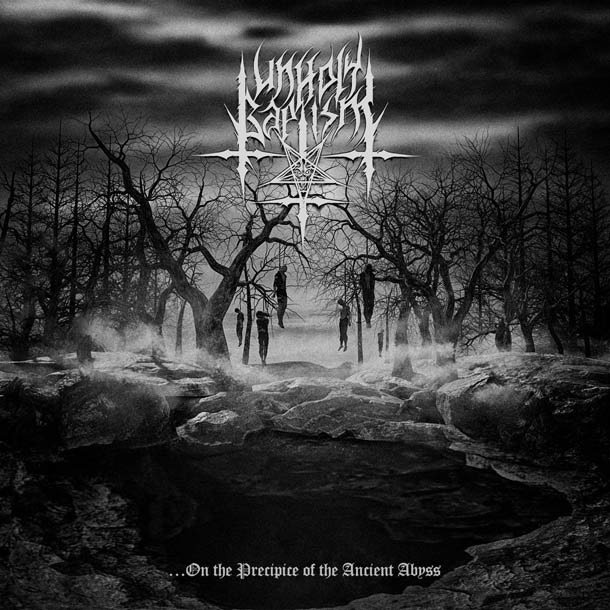 Da Flagstaff, Arizona, arrivano al debutto i blackster Unholy Baptism. Dopo alcuni cambi di formazione, l'aver modificato il progetto e l'aver smesso di tenere concerti, il duo ha scelto di dedicarsi solo alle registrazioni in studio. Il primo frutto di questa decisione è … Of The Precipice Of The Ancient Abyss.
Secondo la bio in mio possesso, questo disco nelle loro intenzioni è un tributo alla mitologica scena norvegese dei primissimi anni Novanta, nel quale però sono iniettati elementi depressive doom. Il risultato è davvero discreto, anche se non aggiunge assolutamente nulla di nuovo a ciò che è già stato scritto decenni fa. Gli Unholy Baptism suonano molto compatti e precisi, creando atmosfere lugubri e deviate, in cui fa capolino una voce lancinante e malvagia. Il riffing è maestoso e coagula in sé il meglio della suddetta scena norvegese, mentre la batteria elettronica non fa rimpiangere quella "umana", anzi: rende il tutto ancora più sinistro. Una registrazione ben fatta ed una cover molto evocativa completano un debutto solido e che consiglio agli amanti del genere (e – perché no? – anche a chi di solito non è avvezzo a tutto questo).