THRESHOLD, Legends Of The Shires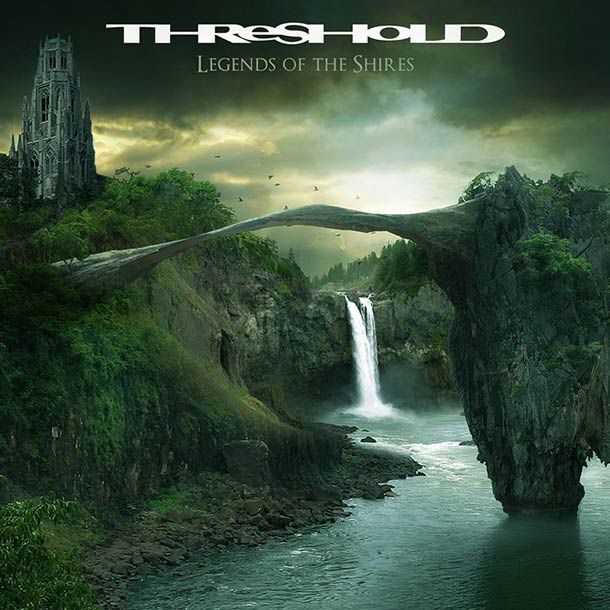 Legends Of The Shires sancisce il ritorno di Glynn Morgan nei Threshold, con i quali aveva collaborato in occasione di Psychedelicatessen (1994). Durante questi anni, la proposta della band di Surrey (UK) si è evoluta, avvicinandosi sempre più a soluzioni assimilabili all'AOR, pur mantenendo le strutture talvolta complesse tipiche del prog.
"Small Dark Lines" (che è accompagnata da un video promozionale) mette immediatamente in evidenza l'intenzione di creare episodi orecchiabili che, pur mostrando a volte una costruzione elaborata ma mai spigolosa, trovano parte del loro potenziale proprio nelle melodiose linee vocali.
L'album è suddiviso in due parti speculari, entrambe con una simile alternanza tra brani concisi ("On The Edgde" sul primo CD e "Superior Machine" sul secondo) e suite essenziali nella fruizione ("The Man Who Saw Through Time" e "Lost In Translation"). Gli elementi distintivi di queste ultime sono come di consueto costituiti dagli assoli lievi di Karl Groom e dagli inserti dissonanti che donano un tocco di durezza a un disco in verità delicato ma non per questo scevro da incursioni metalliche.
La corale "Swallowed" mantiene viva la speranza che questa formazione (completata dagli ormai fedeli Richard West alle tastiere, Steve Anderson al basso e Johanne James alla batteria) rimanga insieme per i prossimi anni e che possa proseguire lungo la via tracciata da questo ricco ed emozionante undicesimo album in studio.
Tracklist
CD1
01. The Shire (Part 1)
02. Small Dark Lines
03. The Man Who Saw Through Time
04. Trust The Process
05. Stars And Satellites
06. On The Edge
CD2
01. The Shire (Part 2)
02. Snowblind
03. Subliminal Freeways
04. State Of Independence
05. Superior Machine
06. The Shire (Part 3)
07. Lost In Translation
08. Swallowed