THISGREY HATES THE SUN, thisGrey hates the sun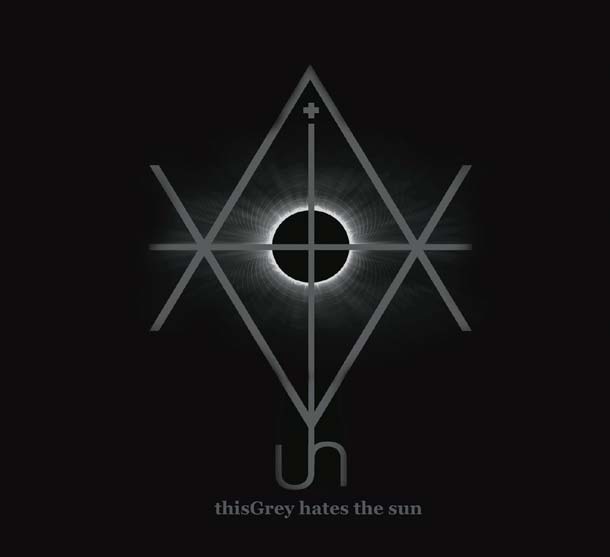 Il primo album di Giordano Rivolta è (s)battezzato da Final Muzik (Gianfranco Santoro e Deison) e Gianluca Becuzzi, che si è occupato del mastering. Il contesto non è quasi mai casuale, difatti – come suggeriscono nome e artwork, curato da Deison – questo è un film girato in notturna, inoltre thisGrey Hates The Sun sembra tener debito conto del lavoro di Becuzzi (penso a certe cose su Silentes) e Deison stessi, oltre che di quello di altri italiani rintracciabili da quelle parti (Balestrazzi, Marutti, Verticchio…). Questo significa che Rivolta sa essere atmosferico e tagliente, ma si tiene lontano da cliché dark ambient che ormai non stanno più in piedi (Satana, rigurgiti infernali, campane a morto, canti gregoriani vari…). La tracklist è composta da dieci tracce più una extra: le seconde cinque, come lunghezza e direi in parte come suoni, sono il riflesso allo specchio delle prime cinque, il che in qualche modo induce l'ascoltatore a ritenere coerente l'album, che in realtà non è poi così omogeneo. Di sicuro ci sono dei buoni momenti: gli spettri di "In", le frequenze acuminate di "The End Of The Labyrinth", lo sconforto totale e il vuoto di "Trying To Metabolize A Tragedy". Non male nemmeno la traccia bonus recuperata dallo split con Corpoparassita del 2013, tra ambient e post-rock, rassegnata e depressa.
Credo che Rivolta possa trovare la sua voce, lavorando su ciò che qui gli è riuscito meglio: io lascerei perdere gli spezzoni più "power electronics", ad esempio (il che non significa rinunciare in toto a essere aggressivi/fisici).
Tracklist
01. In
02. 201.2b
03. Broken
04. No Good Situation
05. From
06. The End Of The Labyrinth
07. Trying To Metabolize A Tragedy
08. There Is A Message Here
09. Austen
10. Moments & Directions
Bonus Track
11. With Other Eyes