THE SONIC DAWN, Into The Long Night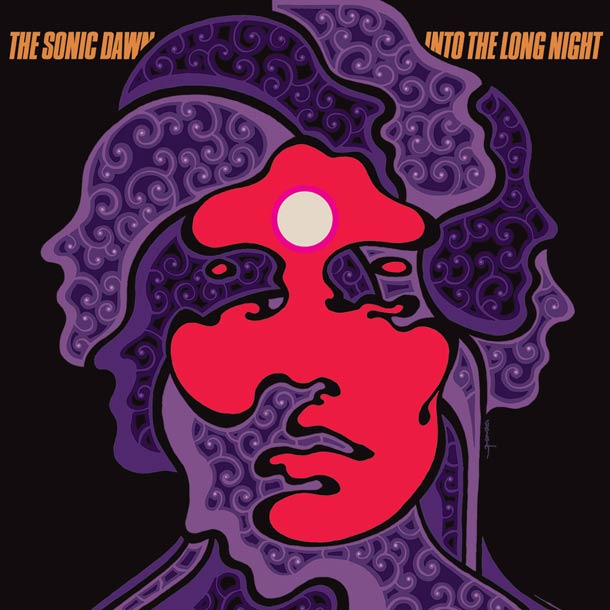 Con Into The Long Night i Sonic Dawn giungono al traguardo del secondo album, pubblicato da Heavy Psych Sounds, etichetta che sta acquisendo sempre più un respiro internazionale.
La loro miscela si ispira agli albori della storia dell'hard rock, ma ha in sé una leggerezza che li riporta indietro di qualche anno. Tanto la produzione quanto l'approccio vocale sognante di Emil Bureau denotano alcune sfumature pop/rock anni Sessanta e un autentico gusto per la melodia.
La prima parte dell'album è energica e diretta ("Emily Lemon", "As Of Lately"), mentre la seconda più soft e ricercata: psichedelia e fraseggi di chitarra orecchiabili trovano qui un ideale punto di incontro, sublimati in brani concisi e affini alla forma tipica della ballata, anche se talvolta destinati a evolversi in acide fughe strumentali ("Six Seven"). Il brano cui è affidata la chiusura ("Summer Voyage") è estremamente dilatato e mette in luce in maniera evidente le capacità tecniche in dote alla formazione danese, che riesce ad accompagnare l'ascoltatore lungo un viaggio temporale.
Consigliati a tutti i nostalgici.