THE SICK ROSE, No Need For Speed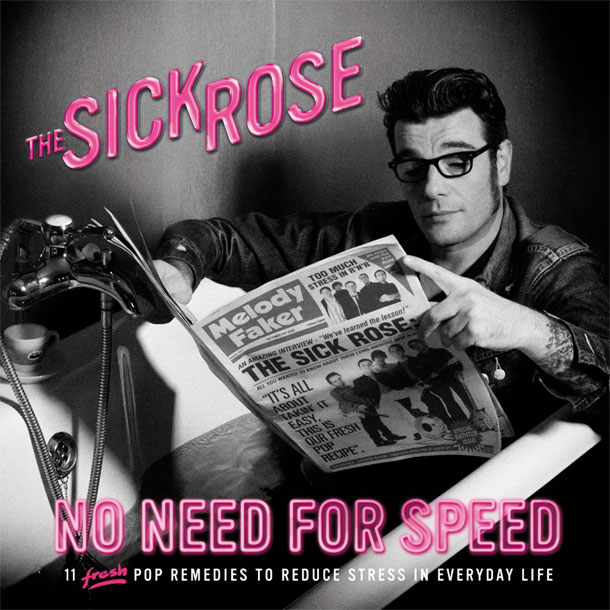 11 fresh pop remedies to reduce stress in everyday life.
I torinesi Sick Rose tornano a nuova vita con questo No Need For Speed. Forti di un passato speso a calcare anche i palchi europei, nonostante una lunga pausa (durante la quale sono diventati adulti in mezzo a famiglie e lavori) ricordano bene le loro passioni primigenie: il garage-punk e il rock and roll tutto.
La toscana Area Pirata li rimette perciò in pista (circola anche una raccolta in vinile per la label Onde Italiane a nome The Month Of The Rose proprio in questo periodo), permettendo loro di riprendere il discorso da dove lo avevano interrotto. Coerentemente con quanto espresso in precedenza, le canzoni (il singolo "Before You Go" è accompagnato anche da un simpatico videoclip incluso nel cd) sono come un marchio di fabbrica: tiro sostenuto, melodia vivace e vocals in primo piano (dietro alla consolle c'è lo storico produttore Dom Mariani, e si sente). Dobbiamo aggiungere, per dovere di cronaca, che questa release si poggia su una solida base: il mestiere, qualità apprezzabile in tempi di tecnologie che affogano il talento degli artisti, legati troppo spesso solo alle mode del momento. Neanche ci sfugge il fatto che queste composizioni siano il preciso riscontro di anni di gavetta e di un'idea di vita e di passione un pelo retrò, ma questo non è necessariamente un male, anzi. Certo No Need For Speed soffre di un'uniformità che a volte lascia il fiatone, ma tutto sommato al quartetto non si chiede di smuovere le montagne. Qui si prova solo a dimenticare la routine quotidiana e si celebra il mito del rock passando una piacevole serata in compagnia davanti ad una buona birra. Avete presente quei locali metropolitani dove i sognatori non passano mai di moda? Potreste trovare uno di loro proprio lì.
Tracklist
01. Putting Me Down
02. Magic Teacher
03. Action Reaction
04. Pathetic Girl
05. The Life
06. Before You Go
07. Drop By And Stay
08. How About You
09. Take It All Back
10. All Wrong
11. After All It Was You