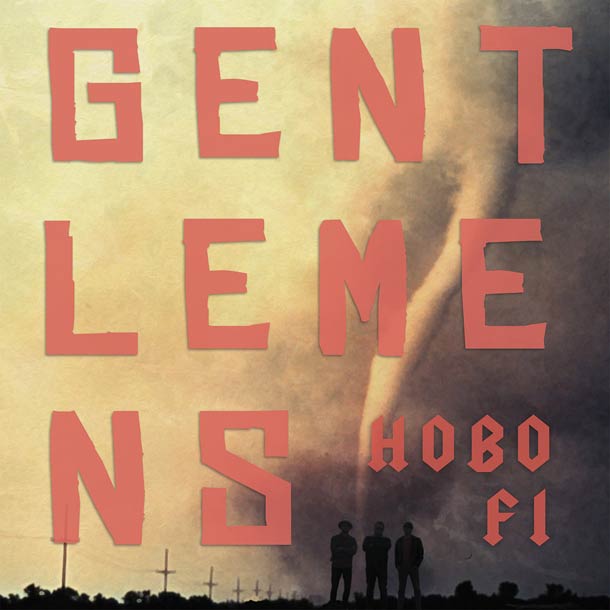 Esce per Area Pirata questo Hobo Fi, nuovo lavoro dei The Gentlemens, trio dedito ad un garage rock minimale, potente e selvaggio sulla scorta di quanto fatto dalla Blues Explosion di Jon Spencer (a cui i Gentlemens somigliano anche nella formazione con due chitarre e batteria, senza basso).
Non sono certo innovativi, i Gentlemens, e il gioco dei rimandi e delle citazioni può durare per l'intera durata dell'album, ma chi se ne importa se il risultato è questo eccellente frullato di Stogees, Radio Birdman e (appunto) Jon Spencer con qualche spruzzata dei primissimi Strokes? Hobo Fi risulta infatti essere un album godibilissimo e divertente, che si regge bene sulle proprie gambe in virtù di un suono sporco e potente e di un songwriting di tutto rispetto, che mette in fila tredici episodi senza cedimenti e anzi con svariati picchi, come la luciferina "Howlin' At The Moon" o la potentissima Black Soldier, che non avrebbe sfigurato su Now I Got Worry di chi sapete voi, fino alla ruvida ballada "Hate Me", tra Dream Syndicate e Dylan, o la conclusiva "Into The Rough".
Piacciono maggiormente – e un po' stupiscono – la maturità di un suono e la padronanza di un linguaggio che permettono a Hobo Fi di reggere benissimo il confronto con i modelli a cui si ispira e ai Gentlemens di poter diventare una band di caratura internazionale.
Curiosissimo di vederli su un palco.