SORORITY NOISE, You're Not As _____ As You Think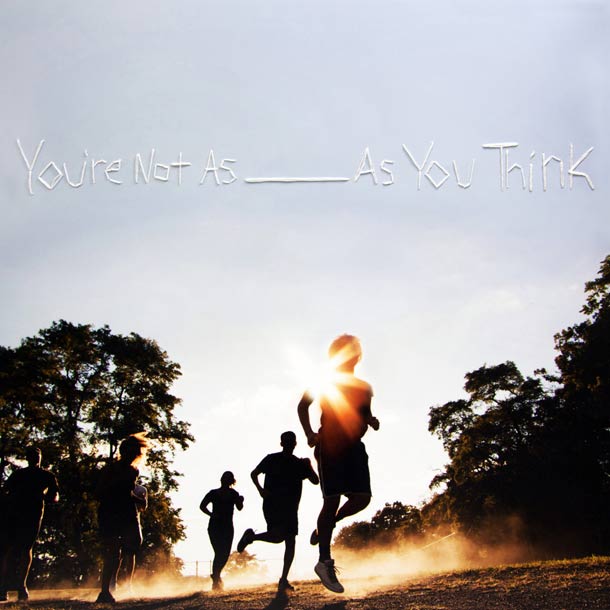 "But [God] he's always trying to fuck me / to the tune of my favorite song", dice Cameron Boucher in "The Portrait Of", e non me la sento di contraddirlo, vista la lunga teoria di lutti e disagi psichici passati in rassegna dal vocalist dei Sorority Noise in queste dieci tracce. Il terzo album del quartetto del Connecticut è una sorta di ermetica autoanalisi che prende spesso la via di un composto self-blaming, una confessione onesta e misurata della condizione mentale di un suburban kid che si vede morire gli amici intorno e il senso di isolamento e di scarsa aderenza alle cose di questo mondo che ne può derivare.
L'emo dei Sorority Noise, facilmente accostabile a quello dei Modern Baseball o dei Brand New, con i suoi saliscendi strumentali e le improvvise deflagrazioni con coretti da cuore in mano, si adatta al comparto testuale rimanendo conciso ed energico, alternando adulti struggimenti pop-punk a ballate trascinate e fumose. E se la traccia di apertura, "No Halo", chiama in causa i The National e i loro eleganti strascichi post-punk, per il resto la band pesca a piene mani dai canoni del genere, ri-assemblando il tutto con maturità ed urgenza espressiva, e mantenendo una saggia equidistanza sia da eccessi melodici radio-friendly, sia da scivoloni para-depressivi.
Dinamiche magari un po' troppo note, ma che in maniera efficace mettono in scena lo sforzo emotivo di venire a patti con il malessere e reagire.