SIDIOUS, Ascension To The Throne Ov Self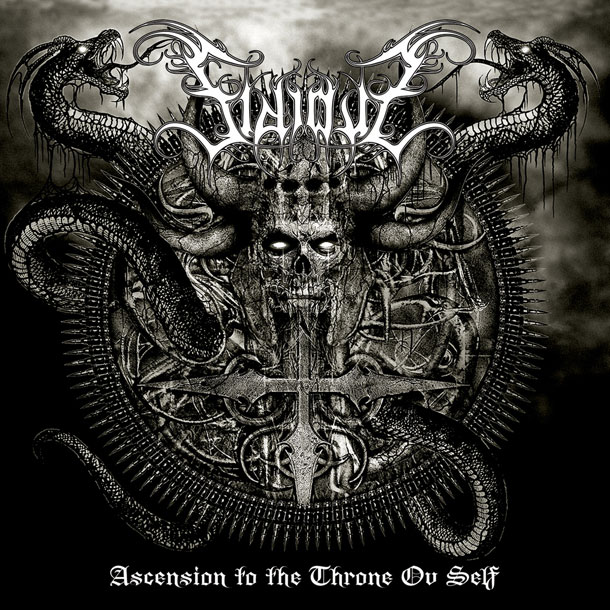 I Sidious sono un gruppo inglese dedito a un dirompente blackened death metal sulle tracce dei Dimmu Borgir dell'era Enthrone Darkness Triumphant e dei Behemoth più sinfonici di Pandemic Incantations e Demonica.
Nella band militano due componenti degli Eye Of Solitude, mentre il resto dei musicisti proviene dall'esperienza Seed Of Detest. L'ep si articola in quattro pezzi, tutti particolarmente curati e mai banali quanto a direzione musicale intrapresa. Le orchestrazioni magniloquenti e d'ispirazione classicheggiante si amalgamano infatti con estrema disinvoltura a partiture di durezza devastante. Un suono saturo e pieno, merito della produzione affidata a Russ Russell (Napalm Death, Dimmu Borgir, Amorphis, Lock Up e The Berzerker, tra gli altri), consente di apprezzare il succedersi di riff intricati e brutali sottolineati da un drumming furioso e in apnea. Dal punto di vista vocale i Sidious sembrano mescolare le carte, proponendo un growling deciso in luogo di un più canonico e prevedibile screaming, in questo distinguendosi dalla massa degli epigoni del symphonic black metal. La traccia d'apertura "Insurmountable Mass", viscerale e malsana, si snoda attraverso una melodia melanconica per poi abbandonarsi a un'accelerazione violentissima. L'epica "Sentient Race" risulta invece più maestosa e fluida nella sua vorticosa e macabra componente tastieristica. Un arpeggio lugubre introduce la spietata "Nihilistic Regeneration", dando origine a un autentico massacro uditivo fatto di pesantezza e velocità. Quando si giunge alla traccia finale "Ascension To The Throne Ov Self", esempio monumentale di marzialità oscura, ci si rende conto appieno dell'enorme potenziale dei Sidious, attesi più che mai alla prova del full length.
Consigliatissimi!