ROSÀRIO, And The Storm Surges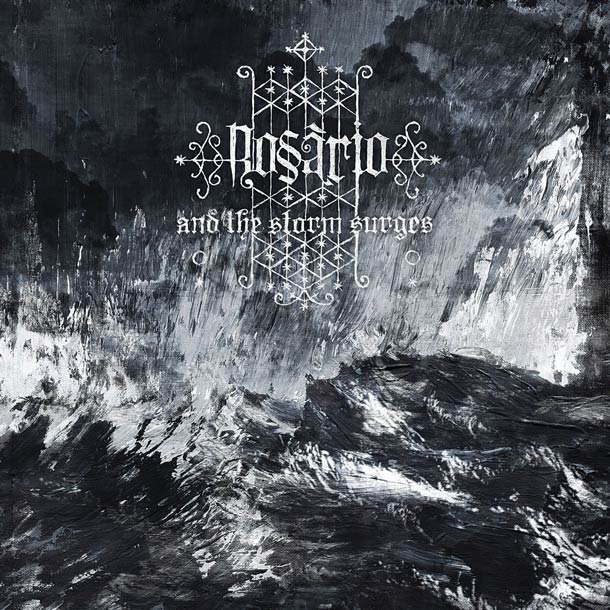 Secondo disco per i Rosàrio, formazione che affonda le sue radici sonore in quegli States a cavallo tra stoner, sludge e post-metal di stanza in Georgia (qualcuno tempo fa lo definì beard-metal), da questi ingredienti prende vita una formula ricca di sfumature e sempre più personale lungo dieci tracce che raccontano l'epopea dell'uomo, dalla sua nascita nel fango alla sua auto-investitura a dio suicida, capace di distruggere più che creare.  Per arricchire la trama sonora e dare profondità al tutto, i Rosàrio non si negano all'interno delle composizioni momenti in cui le atmosfere si dilatano e i suoni si fanno rarefatti, il cantato si fa ricco di pathos e l'assalto dei riff si stempera a favore di un mood dolente, un elemento che dona un marcia in più all'insieme e permette all'album di offrire differenti chiavi di lettura all'ascoltatore. In generale, sono comunque il fuzz e la spinta delle chitarre distorte a contrappuntare una scrittura robusta che riesce a imporsi e porta in dote brani che non faticano a entrare in testa, nonostante rifuggano il mero approccio di pancia. La costante ricerca di un punto di equilibrio tra queste due anime e la scelta di non rinunciare all'inserimento di ingredienti "altri" nel songwriting rendono And The Storm Surges un album mai troppo simile a se stesso ma neanche caotico o frammentario, piuttosto come il risultato di un mettersi in gioco alla ricerca di un proprio linguaggio che non rinneghi la passione per certe sonorità ma, al contempo, sappia cercare una via di fuga da esse.
Ancora alcune influenze riescono a prendere il sopravvento (vedi l'attacco in puro Mastodon style dell'album), ma siamo di fronte ad una band che dimostra di avere un arsenale di tutto rispetto al proprio servizio e deve solo seguire il proprio percorso di maturazione, perché l'intuizione e la traiettoria da seguire appaiono già ben delineate.