RAPOON, Song From The End Of The World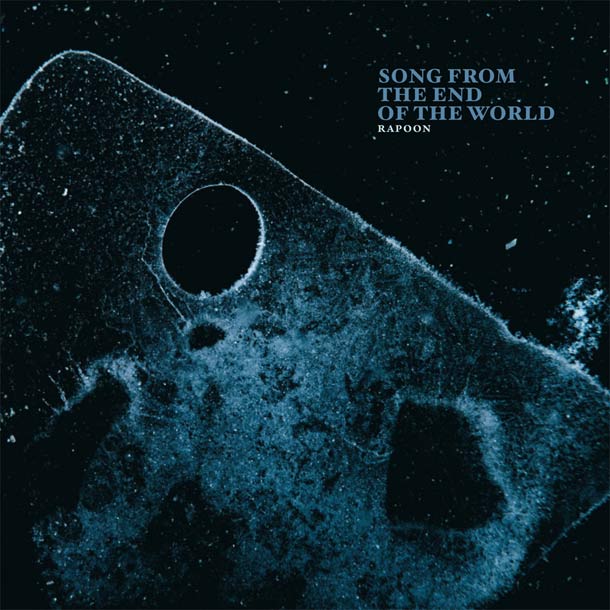 Robin Storey, cioè Rapoon, cioè un ex Zoviet France, ha un ruolo nella storia di Glacial Movements: è stato il primo nome importante a credere nel concept dell'etichetta di Alessandro Tedeschi e quasi dieci anni dopo può tornarci da buon profeta, tra l'altro con un disco migliore, almeno secondo me. Song From The End Of The World si basa su una ricerca scientifica vera, ma perfetta per il cinema fanta-scientifico: sembra che lo scioglimento dei ghiacci polari possa metterci in contatto con virus preistorici rimasti a lungo ibernati, magari letali per noi uomini del Ventunesimo Secolo. Con in testa quest'ipotesi, l'album diviene la colonna sonora perfetta della nostra paura che qualcosa stia per infettarci. Storey sistema sample, loop e alcuni drone in modo molto chiaro e intellegibile, "tradizionale" verrebbe da scrivere, ma del resto si parla di un uomo di 50-60 anni che ha vissuto l'epoca dei pionieri. Non inventa nulla che chi segue il genere non abbia provato mille volte, ma ha la capacità di assemblare suoni impalpabili e inquietanti, adattissimi al paesaggio che l'etichetta intende evocare e alla storia che lui vuole raccontare. Decisivo il ricorso alla voce e ai campionamenti vocali (Kara-Lis Coverdale e Tim Hecker stanno prendendo appunti): si finisce per credere di stare in mezzo al nulla, con temperature molto al di sotto dello zero, e di ascoltare le voci dei morti, pronti ad accoglierci "dall'altra parte", e a volte invece pare che qualcosa di infinitesimale, prigioniero del freddo ma vivo, stia emettendo una specie di lamento… e che stia aspettando noi, i suoi futuri corpi-ospite.
Un solido lavoro di genere.