Prime anticipazioni su Transmissions XI a Ravenna
Riceviamo e pubblichiamo.
Associazione culturale Bronson presenta:
TRANSMISSIONS XI
22-23-24 novembre 2018
Ravenna – Italia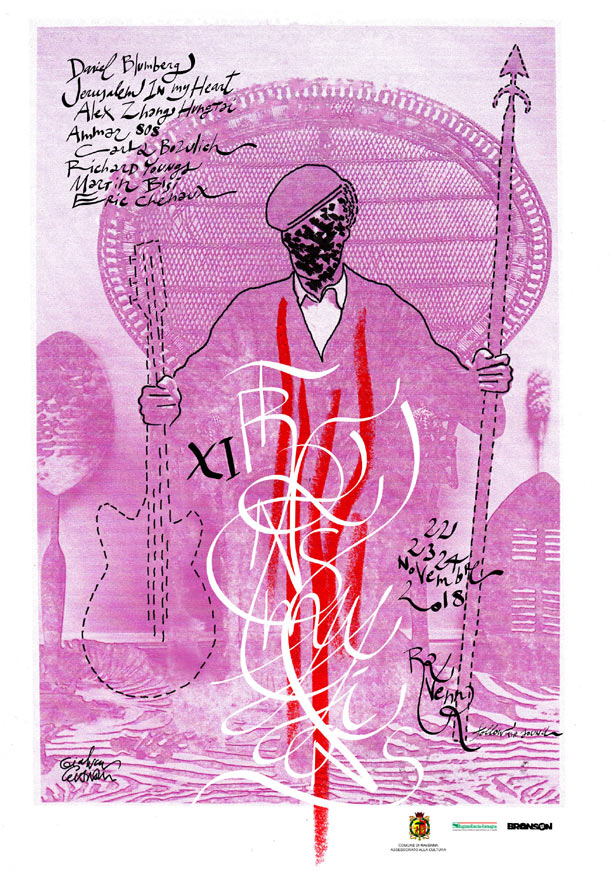 Daniel Blumberg (UK)
Jerusalem In My Heart (CDN)
Alex Zhang Hungtai (TWN/CDN)
Ammar 808 (TN)
Carla Bozulich (USA)
Richard Youngs (UK)
Martin Bisi (USA)
Eric Chenaux (CDN/FR)
and more to come…
Follow the sound è il claim scelto per questa undicesima edizione, perché un suono racconta sempre una storia.
Transmissions è il risultato di un percorso lungo e coerente, in bilico costante nell'instancabile ricerca delle traiettorie più coraggiose del suono: la vera materia viva di un festival ostinatamente visionario, ma al contempo assolutamente concreto, che nasce e vive non a caso nella Ravenna dei mosaici bizantini e di Dante, da sempre approdo per viaggiatori e punto di partenza per nuove esplorazioni. Durante quest'edizione conosceremo Daniel Blumberg, fenomeno indiscusso della scena che ruota intorno al mitico Café Oto di Londra, dal songwriting grezzo ed emotivo; il bibliotecario-eremita Richard Youngs e il suo approccio impro e minimalista; il suono della New York underground a cui Martin Bisi (produttore tra gli altri di Sonic Youth, Swans, John Zorn e Africa Bambataa) ha saputo dare voce e carne; l'inafferrabile Carla Bozulich, con il suo mix di art-punk, etica e creatività; le composizioni di Eric Chenaux, in costante equilibrio tra forma e caos; Jerusalem in My Heart, vero ponte sonoro tra la musica occidentale e quella araba; Ammar 808, nuovissimo progetto futurista del producer tunisino Sofyann Ben Youssef, infine le sperimentazioni del taiwanese Alex Zhang Hungtai (aka Dirty Beaches), pupillo del regista americano David Lynch.
L'artwork dell'undicesima edizione di Transmissions, resa possibile dal sostegno di Comune di Ravenna – Assessorato Alla Cultura e Regione Emilia Romagna, è stato realizzato ad hoc per il festival da Gianluca Costantini, tra i più apprezzati artisti ed autori di graphic journalism italiani, che si è ispirato al celebre ritratto di Huey P. Newton – attivista statunitense del movimento afroamericano e co-fondatore del movimento rivoluzionario delle Pantere Nere – firmato David Fenton.