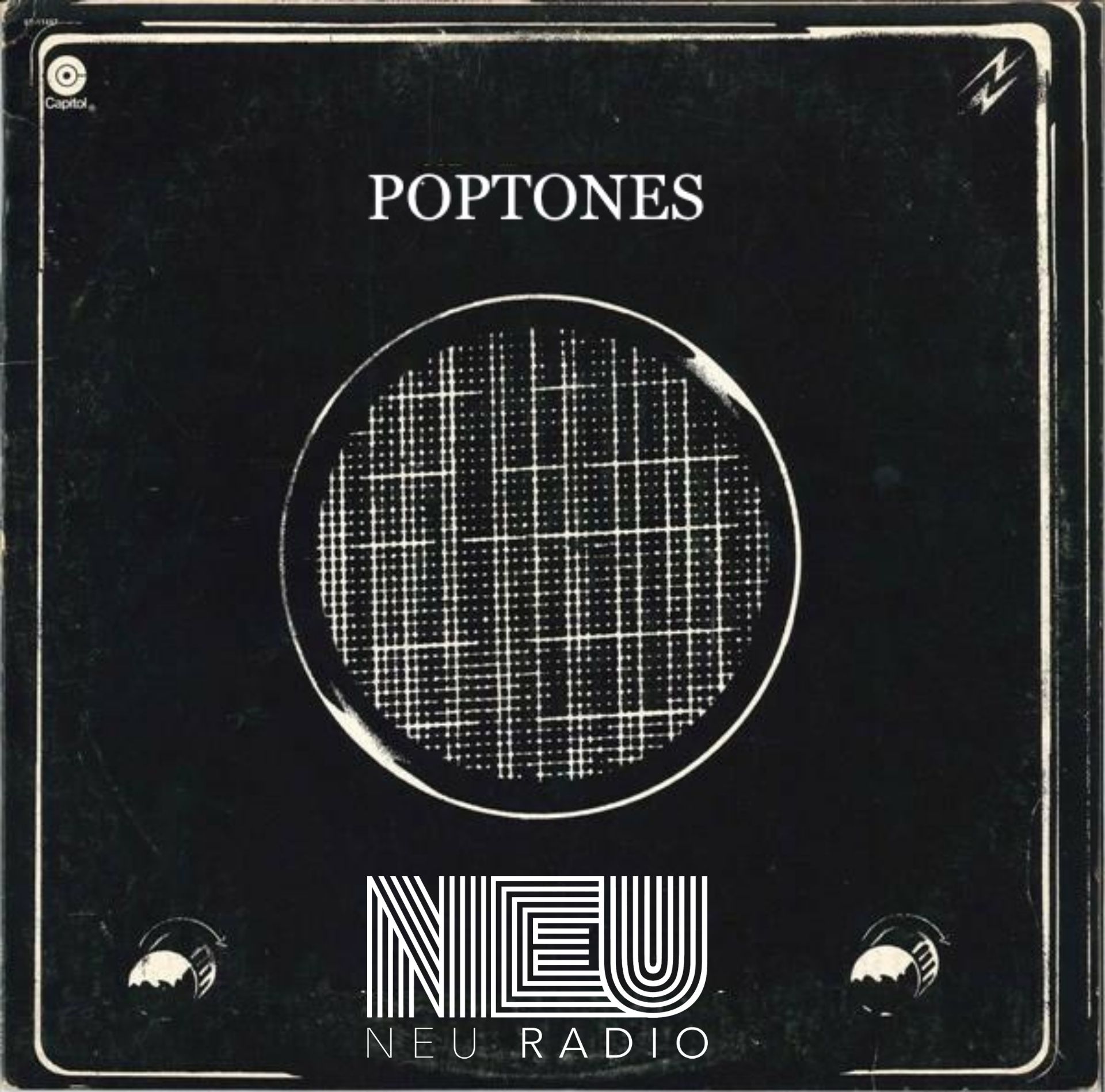 Puntata n. 51 di Poptones quasi esclusivamente incentrata su ristampe di dischi aventi come base di partenza l'utilizzo dell'elettronica, per sviluppare un sound che fluttua dalla psychedelia al funky ed alla new wave.
Playlist
Calibro 35 – Notte In Bovista (Alternative Take)
Calibro 35 – I Milanesi Ammazzano Il Sabato
Kraftwerk – Radio-Aktivitat
Jodi – Where Are All My Friends
Basking Sharks – Shark Island
Second Layer – Zero
The Passage – Taking My Time
The Names – Nightshift
John Foxx – Glimmer
The Divine Comedy – Europop
Working Men's Club – John Cooper Clarke
New Order – Be A Rebel
Poptones
Poptones nasce e si sviluppa utilizzando come base i Sixties: partendo dal soul della Motown, passando dal garage-beat fino ad arrivare al freakbeat, alla psichedelia e al folk-rock, questo decennio ha influenzato anche quello successivo con la prima elettronica, l'hard-rock, il power-pop, fino ad arrivare al punk, alla new wave e al post-punk, generi che sfociano negli anni Ottanta, decennio nel quale tutto viene di nuovo assimilato e rivisitato. Poptones cerca quindi di offrire una piccola ma significativa panoramica su quanto di più interessante si muova nel panorama musicale che, in modo diretto o indiretto, abbia legami con il passato. Proprio per sottolineare questa continuità nel tempo, la rubrica tratta periodicamente puntate speciali dedicate a scene o movimenti musicali di particolare interesse.