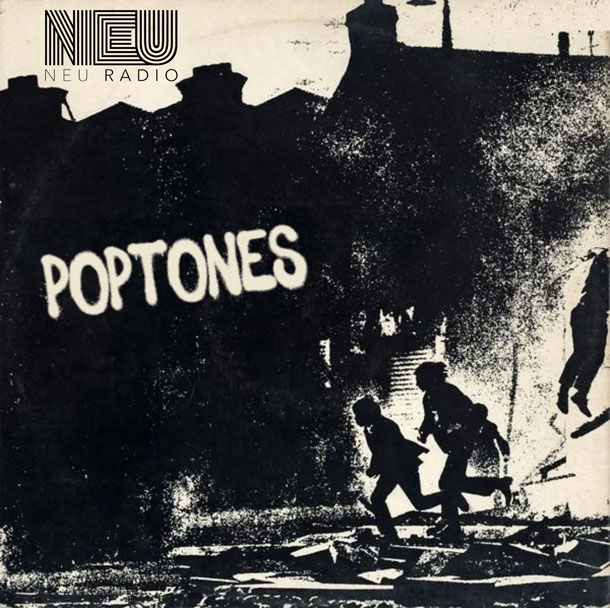 Per la puntata n. 40 di Poptones Gabriele Savioli ci accompagna all'ascolto delle uscite più rappresentative dell'agosto del 1980.
Playlist
The Jam – Start!
The Ruts – West One (Shine On Me)
Stiff Little Fingers – Mr. Fire Coal Man
Ub40 – Tyler
Joe Jackson Band – The Harder They Come
The Barracudas – (I Wish It Could Be) 1965 Again
The Dawgs – Shot Of Your Love
U2 – A Day Without Me
The Associates – The Affectionate Punch
The Comsat Angels – Missing In Action
Adam And The Ants – Kings Of The Wild Frontier
The Birthday Party – Mr. Clarinet
Killing Joke – Requiem
Siouxsie And The Banshees – Red Light
B-52's – Give Me Back My Man
Poptones
Poptones nasce e si sviluppa utilizzando come base i Sixties: partendo dal soul della Motown, passando dal garage-beat fino ad arrivare al freakbeat, alla psichedelia e al folk-rock, questo decennio ha influenzato anche quello successivo con la prima elettronica, l'hard-rock, il power-pop, fino ad arrivare al punk, alla new wave e al post-punk, generi che sfociano negli anni Ottanta, decennio nel quale tutto viene di nuovo assimilato e rivisitato. Poptones cerca quindi di offrire una piccola ma significativa panoramica su quanto di più interessante si muova nel panorama musicale che, in modo diretto o indiretto, abbia legami con il passato. Proprio per sottolineare questa continuità nel tempo, la rubrica tratta periodicamente puntate speciali dedicate a scene o movimenti musicali di particolare interesse.