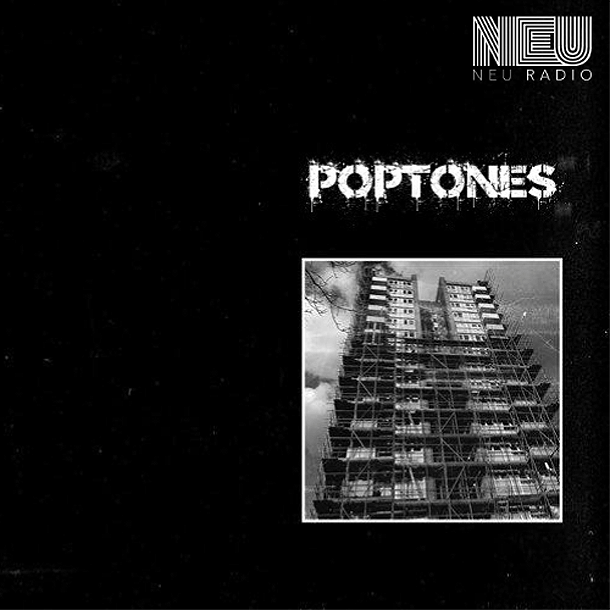 Questa puntata può essere considerata la seconda parte della precedente. Sempre incentrata sulla presentazione di opere prime su long playing, di sole band britanniche.
Playlist
The Chemtrails – Watch Evil Grow
The Cherry Pickles – Lily Is A Spy
Moderate Rebels – Sometimes I Feel Like A Motherless Child
Audiobooks – Friends In The Bubble Bath
Boy Azooga – Face Behind Her Cigarette
The Magic Gang – Caroline
Green Seagull – Remember The Time
The Eskimo Chain – Different Faces
Ice Baths – Naked Reflections
The Common Cold – Half Nelson Headlock
Shame – One Rizla
Girls In Synthesis – Internal Politics
Breathe Panel – On My Way
Piroshka – Everlasting Yours
Specials – Black Skin Blue Eyed Boys
Poptones
Poptones nasce e si sviluppa utilizzando come base i Sixties: partendo dal soul della Motown, passando dal garage-beat fino ad arrivare al freakbeat, alla psichedelia e al folk-rock, questo decennio ha influenzato anche quello successivo con la prima elettronica, l'hard-rock, il power-pop, fino ad arrivare al punk, alla new wave e al post-punk, generi che sfociano negli anni Ottanta, decennio nel quale tutto viene di nuovo assimilato e rivisitato. Poptones cerca quindi di offrire una piccola ma significativa panoramica su quanto di più interessante si muova nel panorama musicale che, in modo diretto o indiretto, abbia legami con il passato. Proprio per sottolineare questa continuità nel tempo, la rubrica tratta periodicamente puntate speciali dedicate a scene o movimenti musicali di particolare interesse.