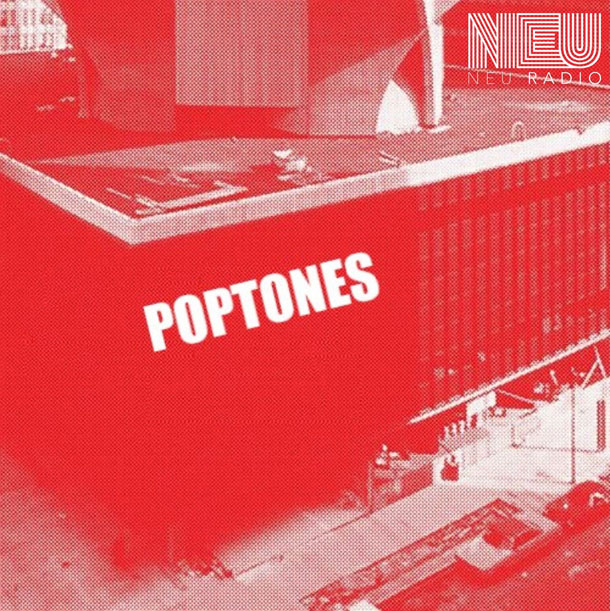 Nella puntata odierna di Poptones, la numero 35, Gabriele Savioli fa il punto su diverse novità discografiche, tutte strettamente canalizzate in ambito post punk, con un'attenzione speciale a giovani band al loro esordio assoluto.
Playlist
Barry Adamson – The Light Pours Out Of Me
Mush – Poverty Pornography
Cable Ties – Tell Them Where To Go
Las Kellies – White Paradise
The Tunnel – Ashen
Vertical Slump – A Bitter End (Song For Andy G.)
Document – The Spy Who Came In From The Cold
Do Nothing – Comedy Gold
Old Moon – Past Lives
Stuck – Plank I
Deeper  – V.M.C.
Bambara – Serafina
The Cool Greenhouse – Cardboard Man
Poptones
Poptones nasce e si sviluppa utilizzando come base i Sixties: partendo dal soul della Motown, passando dal garage-beat fino ad arrivare al freakbeat, alla psichedelia e al folk-rock, questo decennio ha influenzato anche quello successivo con la prima elettronica, l'hard-rock, il power-pop, fino ad arrivare al punk, alla new wave e al post-punk, generi che sfociano negli anni Ottanta, decennio nel quale tutto viene di nuovo assimilato e rivisitato. Poptones cerca quindi di offrire una piccola ma significativa panoramica su quanto di più interessante si muova nel panorama musicale che, in modo diretto o indiretto, abbia legami con il passato. Proprio per sottolineare questa continuità nel tempo, la rubrica tratta periodicamente puntate speciali dedicate a scene o movimenti musicali di particolare interesse.