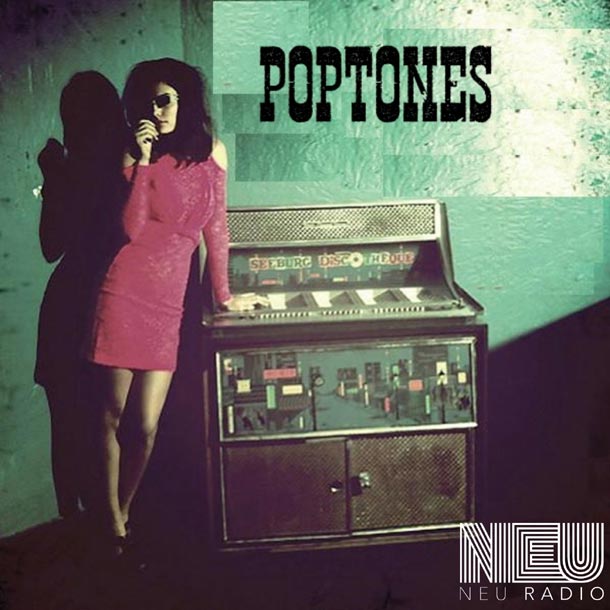 La puntata n. 17 di Poptones è incentrata su alcune nuove uscite in ambito pop, soul e garage-punk con un paio di passaggi temporali nel passato.
Playlist
Fay Hallam Group – Greenhouse 2019
Fabienne Delsol – So Many Could Not
The Fallen Leaves – Against The Grain
Jack Oblivian – Lost Weekend
Reigning Sound – North Cacalacky Girl
Jay Vons – My Mama (She Was Right)
Oblivians – Woke Up In A Police Car
Omni – Present Tense
Lake Ruth – Extended Leave
Rose City Band – Fog Of Love
Temples – You're Either On Something
Paul Roland – The Summer Of Love
Comet Gain – The Girl With The Melted Mind And Her Fear Of The Open Door
Wedding Present – A Million Miles
The Springfields – Are We Gonna Be Alright?
Poptones
Poptones nasce e si sviluppa utilizzando come base i Sixties: partendo dal soul della Motown, passando dal garage-beat fino ad arrivare al freakbeat, alla psichedelia e al folk-rock, questo decennio ha influenzato anche quello successivo con la prima elettronica, l'hard-rock, il power-pop, fino ad arrivare al punk, alla new wave e al post-punk, generi che sfociano negli anni Ottanta, decennio nel quale tutto viene di nuovo assimilato e rivisitato. Poptones cerca quindi di offrire una piccola ma significativa panoramica su quanto di più interessante si muova nel panorama musicale che, in modo diretto o indiretto, abbia legami con il passato. Proprio per sottolineare questa continuità nel tempo, la rubrica tratta periodicamente puntate speciali dedicate a scene o movimenti musicali di particolare interesse.