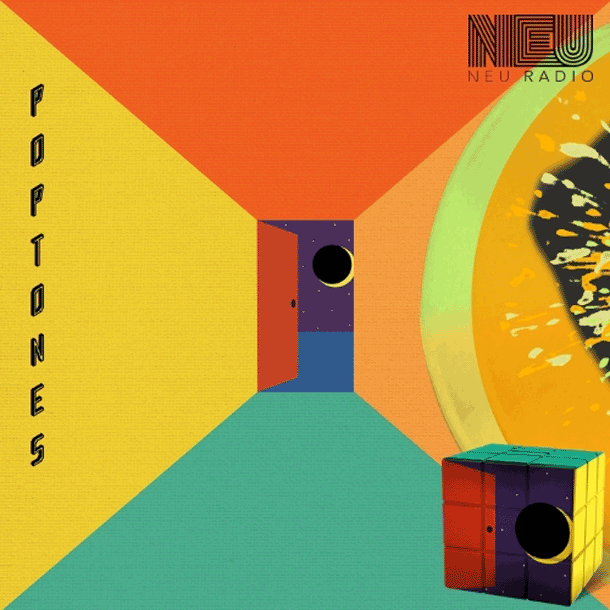 La puntata n.12 si sofferma su novità discografiche e qualche ristampa in ambito pop, wave e post punk, con un tributo finale a Kim Shattuck, recentemente scomparsa.
Playlist
01. TC&I – Say it
02. Robyn Hitchcock & Andy Partridge – Got My …
03. XTC – Rocket From A Bottle
04. Spear of Destiny – Everything You Ever Wanted
05. Rose Elinor Dougall – A New illusion
06. Modern Nature – Criminals
07. Zefur Wolves – Contact High
08. Ceremony – In The Spirit World Now
10. French Vanilla – Friendly Fire
11. Four Candles – Angels Not Angels
12. Model Zero – Mr. Soul
13. Skull Practitioners – The Beacon
14. Seablite – Haggard
15. The Muffs – Rock'n'Roll Girl
Poptones
Poptones nasce e si sviluppa utilizzando come base i Sixties: partendo dal soul della Motown, passando dal garage-beat fino ad arrivare al freakbeat, alla psichedelia e al folk-rock, questo decennio ha influenzato anche quello successivo con la prima elettronica, l'hard-rock, il power-pop, fino ad arrivare al punk, alla new wave e al post-punk, generi che sfociano negli anni Ottanta, decennio nel quale tutto viene di nuovo assimilato e rivisitato. Poptones cerca quindi di offrire una piccola ma significativa panoramica su quanto di più interessante si muova nel panorama musicale che, in modo diretto o indiretto, abbia legami con il passato. Proprio per sottolineare questa continuità nel tempo, la rubrica tratta periodicamente puntate speciali dedicate a scene o movimenti musicali di particolare interesse.