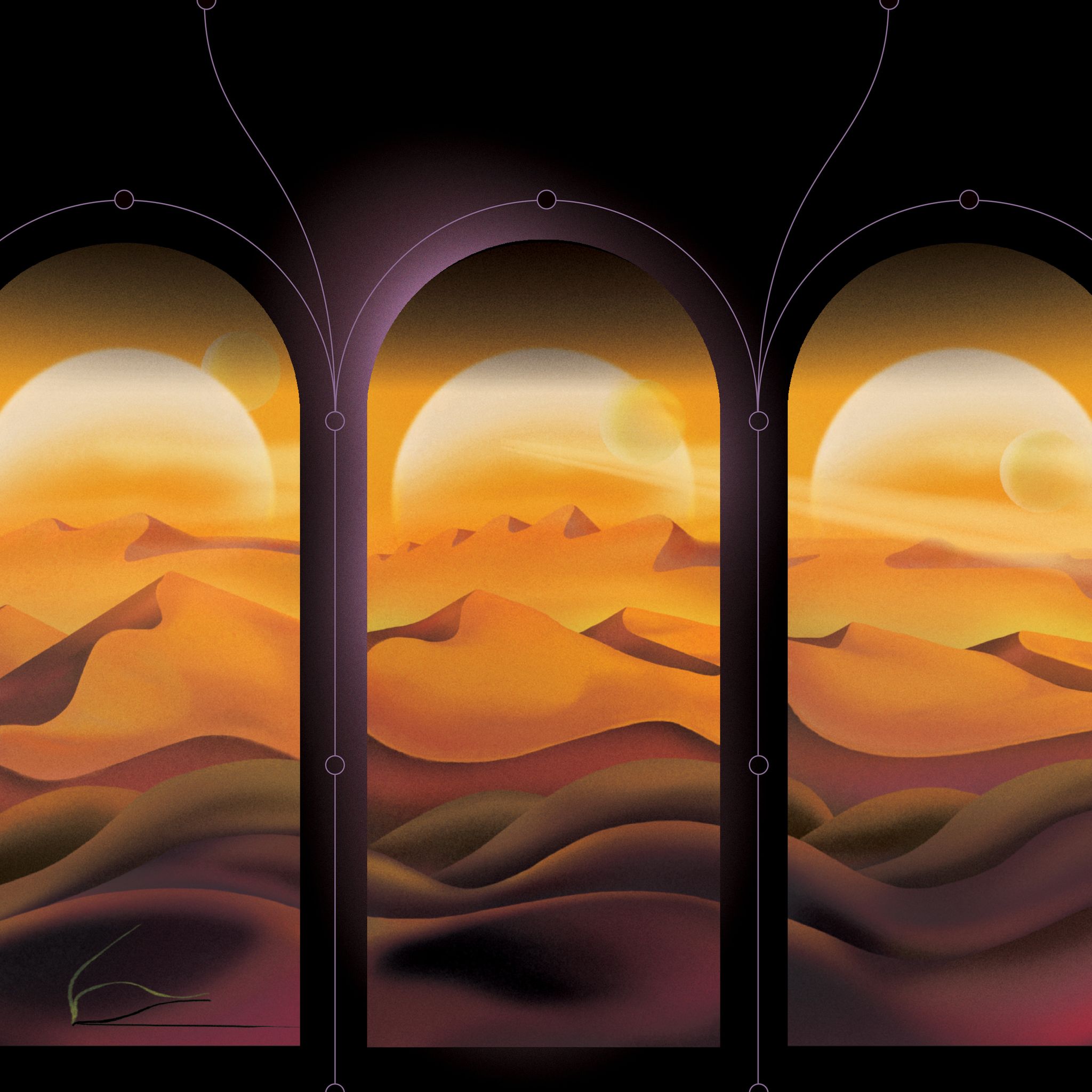 Listen on Mixcloud / ascolta la puntata.
Playlist
DIE ANDACHT, Alba, Die Andacht (All My Ghosts)
TOO TALL TO SING – FLIN VAN HEMMEN & JOZEF DUMOULIN, Familie, New Dance Moves (Shhpuma)
SEBASTIANO DE GENNARO, Congettura Collatz, Musica Razionale (19'40")
KUEDO, Sliding Through Our Fingers, Infinite Window (Brainfeeder)
KODE9, Torus, Escapology (Hyperdub)
DAVID LEE MYERS, Totemic and Hereditary, Lustre (Pulsewidth)
ROMPERAYO, Calzoncillo Colorado, Así No Se Puede Muchaches (SOUK)
JARAI HO GRONG, Preparation for the Buffalo Sacrifice, V. A. – Exploring Gong Culture In Southeast Asia, Mainland and Archipelago (Sub Rosa)
ONGON, Tototetetote, Come una danza della mano (Loup Editions)
PAINTING, Maybe It's Like Riding a Little Jeep, Painting Is Dead (Antime)
GAF & THE LOVE SUPREME ARKESTRA, Garden Island, Garden Island (Keroxen)
PIERRE BASTIEN, Aha!, Sonic Folkways (Discrepant)
TÜLAY GERMAN & FRANÇOIS RABBATH, Bugün Ben Bir Söz Işittim, Homage To Nazım Hikmet (Zehra)
Pangea
Pangea è un continuum spazio-musicale, una serie di derive psicogeografiche musicali in costante mutazione, le cui traiettorie ed excursus vengono di volta in volta determinati dalla collocazione delle tessere del domino che compongono il percorso. A Pangea piace ricreare ambienti sonori stranianti e inviare spedizioni di esploratori trainati da cani da slitta da un capo all'altro dell'orbe terracqueo. Pangea è suono che puoi seguire con gli occhi e per questo crede molto nelle nuove geografie. Pangea adora giocare soprattutto con le novità discografiche, poiché nella sua più intima essenza vi è un inappagabile anelito di futuro, di altrove e di inaudito, ma non disdegna incursioni e retrospezioni nei meandri più reconditi della Storia.
Pangea è ideata, curata e condotta da Alarico Mantovani. Nasce come programma radiofonico di Radio Città del Capo nel 2014. Ora è diventata quattordicinale e viene trasmessa in streaming un martedì sì e un martedì no su
Fango Radio
 con orario 18 – 19:30 (adottato a inizio 2022).